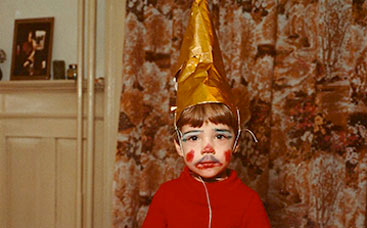 Hi, I'm Samim
I'm a designer and code magician, doing Research and Projects at the intersection of  Machine Learning, Human-Computer-Interaction, Generative Design and Mindful Creativity. I'm interested in a range of ideas, but my focus lies on building tools for enlightenment.
Samim.io is my main space on the web. It is an initiative to reclaim my publishing from web-silos and do more narrative engineering. The site is made with flow (code soon).

Follow me on twitter and github
Send me a email:  s AT samim DOT io
Biography
Samim.A.Winiger is a designer, engineer and thinker, working at the intersection of Machine Learning, Human-Computer Interaction and Creativity.
Most recently he was managing director at AE, a studio for generative design. In this role, Samim realised a wide range of projects for global clients - such as Google, Dentsu, Adidas and Universal - and developed technologies to generate new forms of media.
Samim is known for doing artistic computational creativity experiments, which have been profiled in publications such as Wired, Motherboard, Gizmodo and Fastcodesign. He has frequently spoken at tech, design and academic conferences, was the initiator of open-source projects such as GitXiv and CreativeAI.net, and was the host of the podcast EthicalMachines.
Previously, Samim was co-founder and CCO at creative.ai, a venture-backed company building machine learning-based tools to augment the workflow of creative industries - CTO at 2Beats GmbH, developing games and technologies for clients such as Arte and Volkswagen - Head of design at Aeon GmbH, developing web properties for clients like CNet and Swisscom - and co-founder of Linktrail AG, a venture-backed online research company.
Samim studied Interaction Design in Switzerland. Escaping academic life, he had a brief yet successful career as a music producer, collaborating with artists such as Shaggy, Rossy Murphy and Diplo, and creating the theme song for the European football championship.
Samim lives in Berlin with his wife and dog and enjoys practising Qi-Gong.