Indian teacher seeks to promote China-India cultural exchange through yoga:
An inspiring dialogue between the worlds most populous nations (2.7b people combined). 

Understanding the explosive political power of yoga etc., the Communist Party clearly is watching closely.
For many around the world, India is inseparable from yoga. When mentioning yoga, many would just simply associate it with all kinds of demanding asana practices. But for Yatindra Dutt Amoli, the ancient activity is more than that.

"Before we came here, we saw that people were more focused on the asana practice. The teachers were not making it clear that yoga is not only about practice, yoga is also philosophy, yoga is also a way of life," the 36-year-old from an Indian university told CGTN.
In collaboration with the Indian Council for Cultural Relations, the India-China Yoga College was established in Yunnan Minzu University in the southwestern city of Kunming in 2015 and Amoli is just one of the first foreign teachers.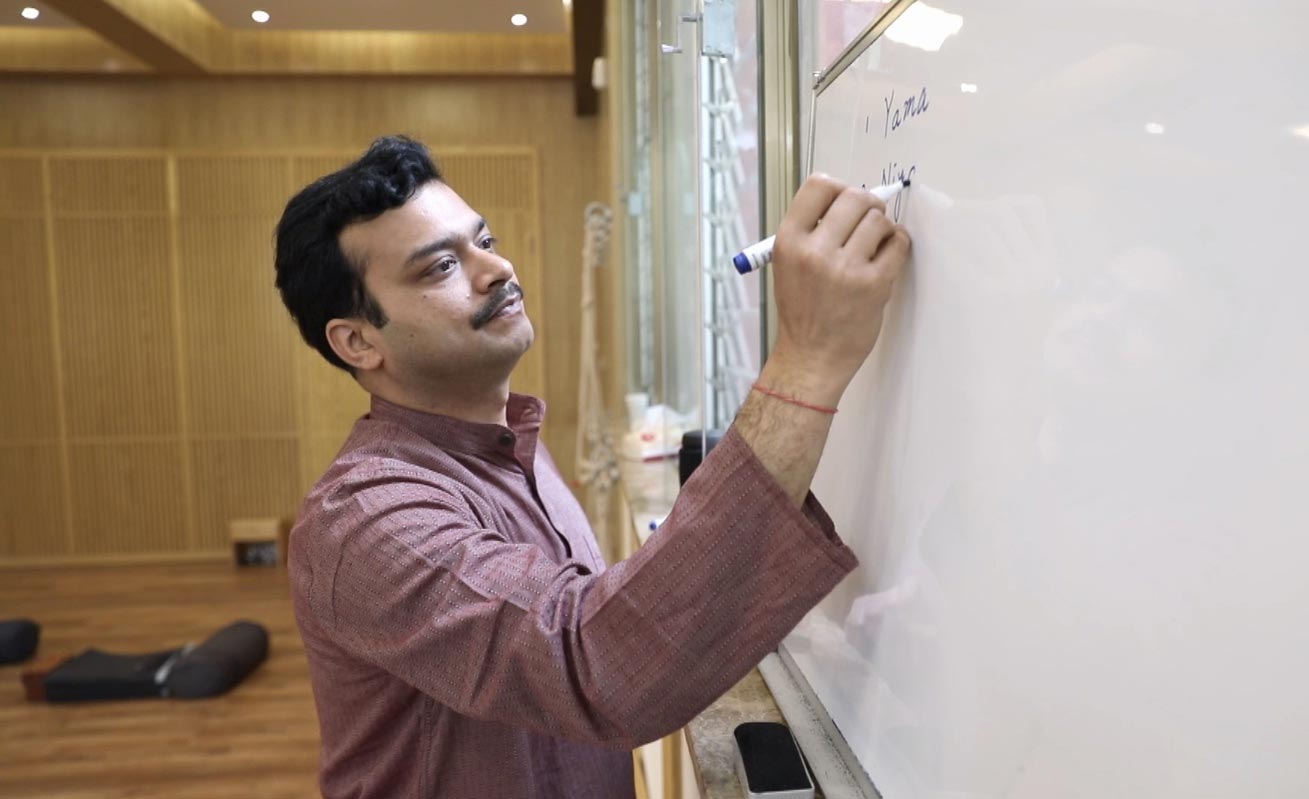 "In the beginning, my life here was very difficult, because I'm from a totally different cultural background and society," he recalled.
The friendliness of his colleagues and his growing interest in China resulted in him staying in the country longer than he had originally planned. Now, he is trying to impart systematic yoga knowledge to his Chinese students by integrating elements from Chinese culture.
"Gradually I understood that I have to change (my teaching method), I realized that if I teach yoga philosophy, I should teach it from a Taoism, Confucianism, Tai Chi point of view and Qigong point of view, even from their ethnic culture."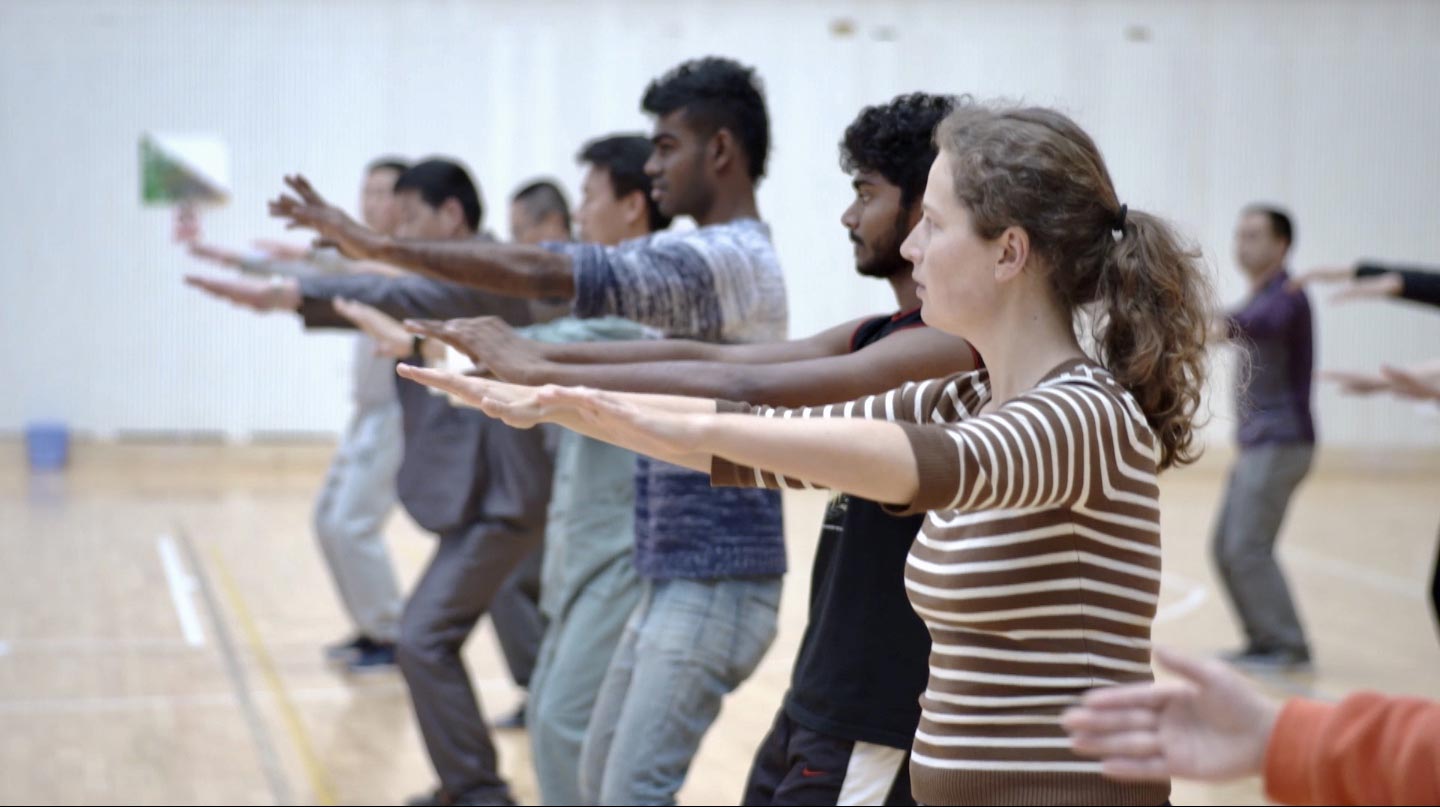 Actually, yoga is usually compared with China's Tai Chi. For Amoli, the two widely practised activities represent two different cultures, while they also share many similarities. He compares Tai Chi to "moving meditation" and said that yoga and Tai Chi may be different in their process, but they both seek harmony between human beings and nature.
"This is cultural root. Yoga is from our cultural root and Tai chi is from your cultural root. If we communicate through the two mediums, we can cooperate more, even we can go further than cultural issues," said Amoli.
To promote the cultural exchange, the university has also established a college specializing in Tai Chi and are sending teachers overseas including India.
"Both yoga and Tai Chi are the embodiment of the wisdom of the East. They're good to promote people-to-people exchanges between the two countries and our universities can play an active role in this regard," said Lang Gongxun, vice dean of the India-China Yoga College.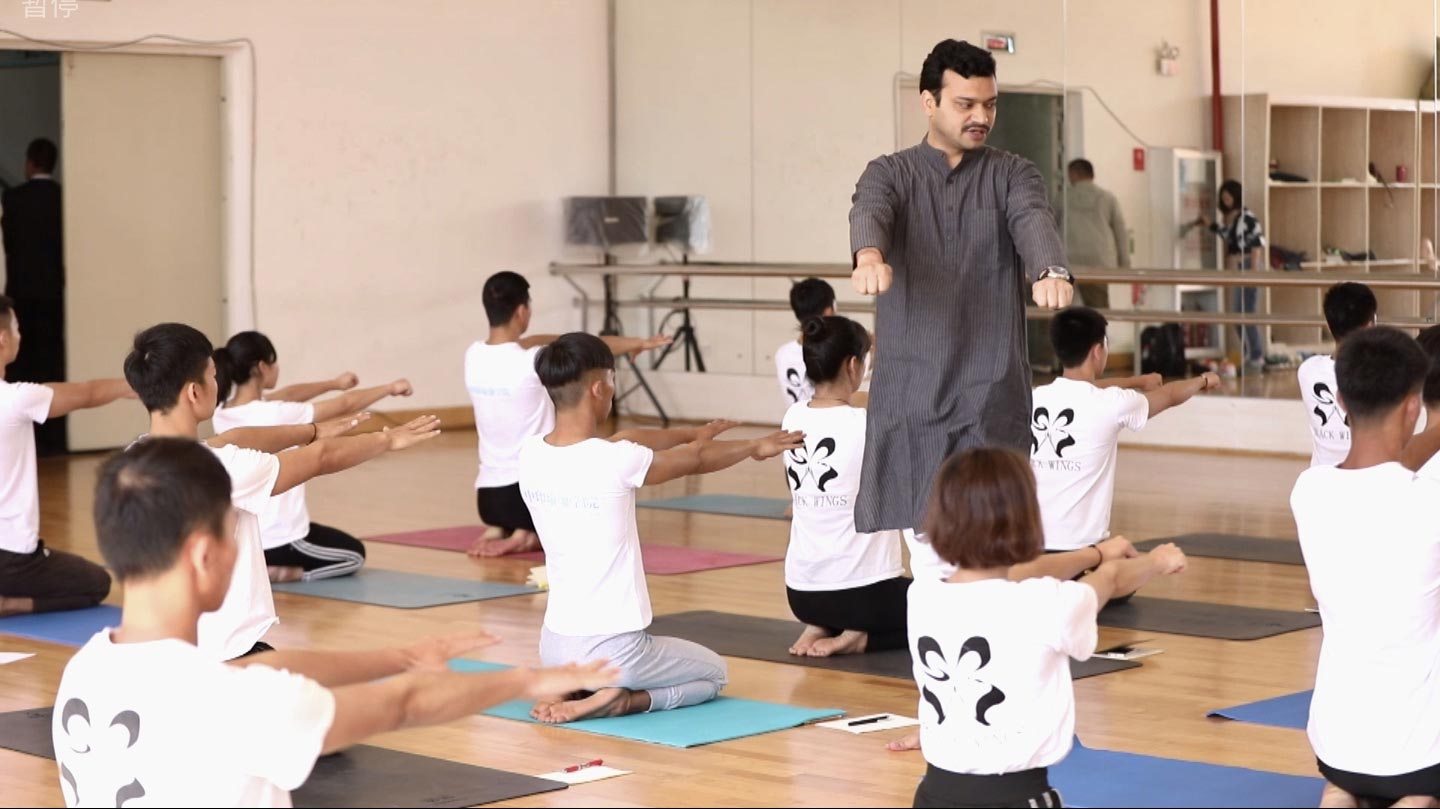 He's gotten used to life here, and Amoli said he wants to continue his stay in China to learn more about the country. He said he wants to find more ways to bring the two cultures together.
"By borders, we can say that you are Chinese, I am Indian. But as a human being, we're all the same. Our lifestyles are quite rich, culture is quite rich. So we have to understand each other,"
said Amoli, who is obsessed with traditional Chinese classics such as Tao Te Ching, which provides the basis for the philosophical school of Taoism, and Huangdi Neijing, which has been considered as the fundamental doctrinal source for Chinese medicine.
Amoli said, when he went back to India last time, he found that people there knew very little about Chinese culture. "They said China has nothing. China only has Kung Fu," he added.
Amoli is now devoting himself to learning Chinese. He said when he goes back to India next time or travels to other countries, he would like to tell people about other Chinese cultural treasures.
"I don't know the political situation, and I am not interested in diplomatic things. I am just interested in cultural issues, and I think it's time that we learn more from each other."
"Why Indians say Americans are doing yoga wrong": 
"More than 20 million Americans practice yoga. It's an industry worth more than 10billion dollars annually"
Yogic Paths: Exploring the Yogic Path
Yoga is meant to shape the life. To give a good shape to life. Its a way of living.