EnAlgae - sustainable technologies for algal biomass production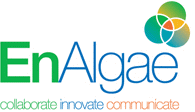 EnAlgae brings together 19 partners and 14 observers across seven EU Member States. It aims to reduce CO2 emissions and dependency on unsustainable energy sources in North West Europe.The project is developing sustainable technologies for algal biomass production, bioenergy and greenhouse gas mitigation, taking them from pilot facilities through to market-place products and services.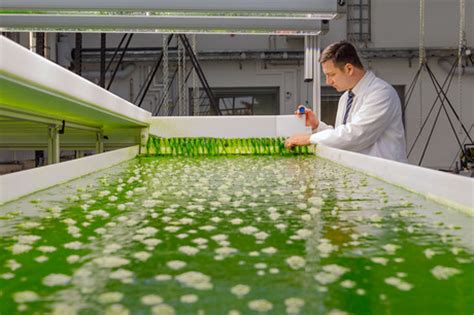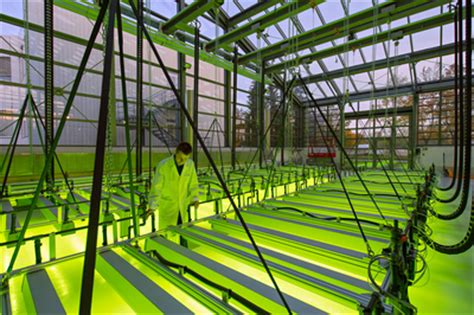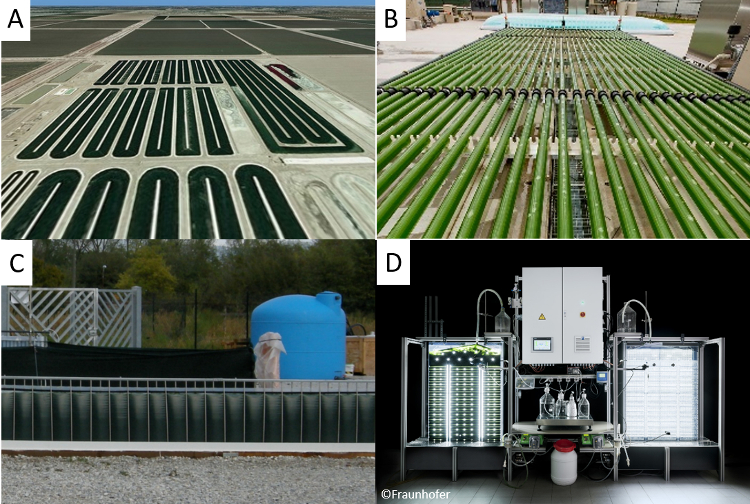 Capturing and representing knowledge from the EnAlgae project - Developing Decision Support Tools - presentation by Lynsey Melville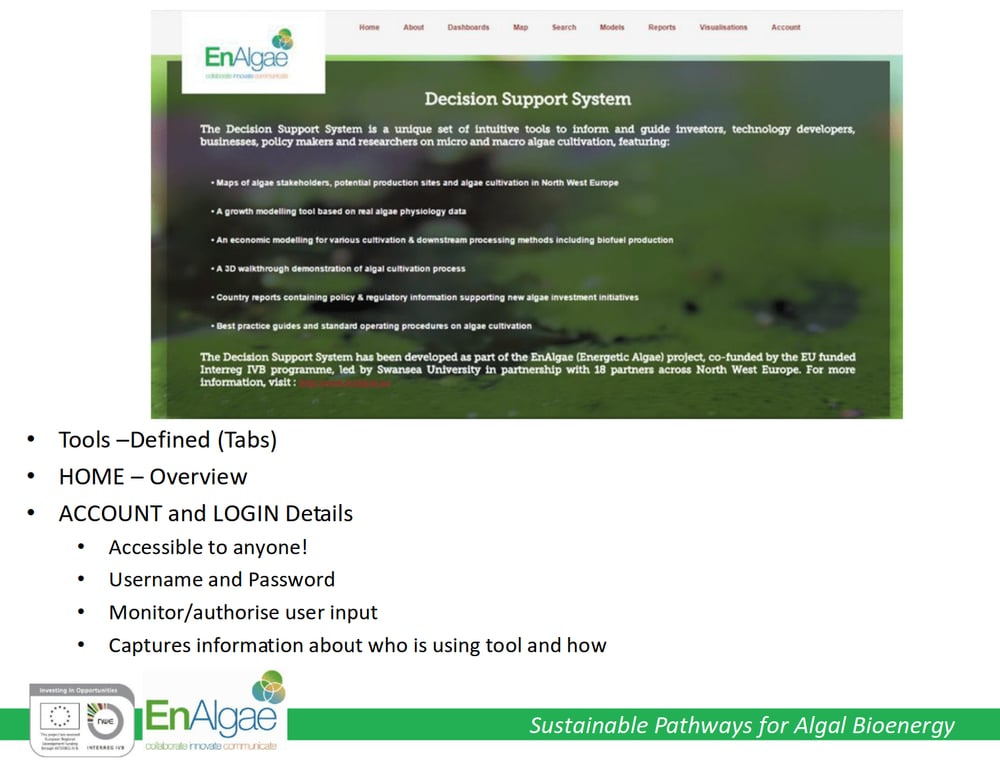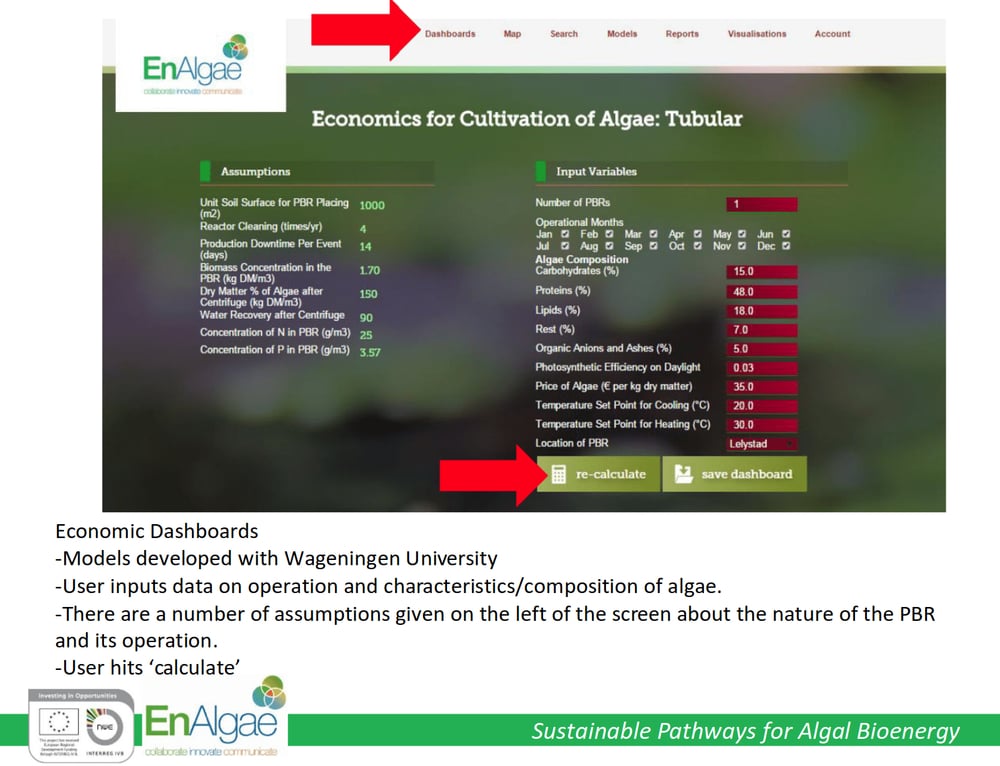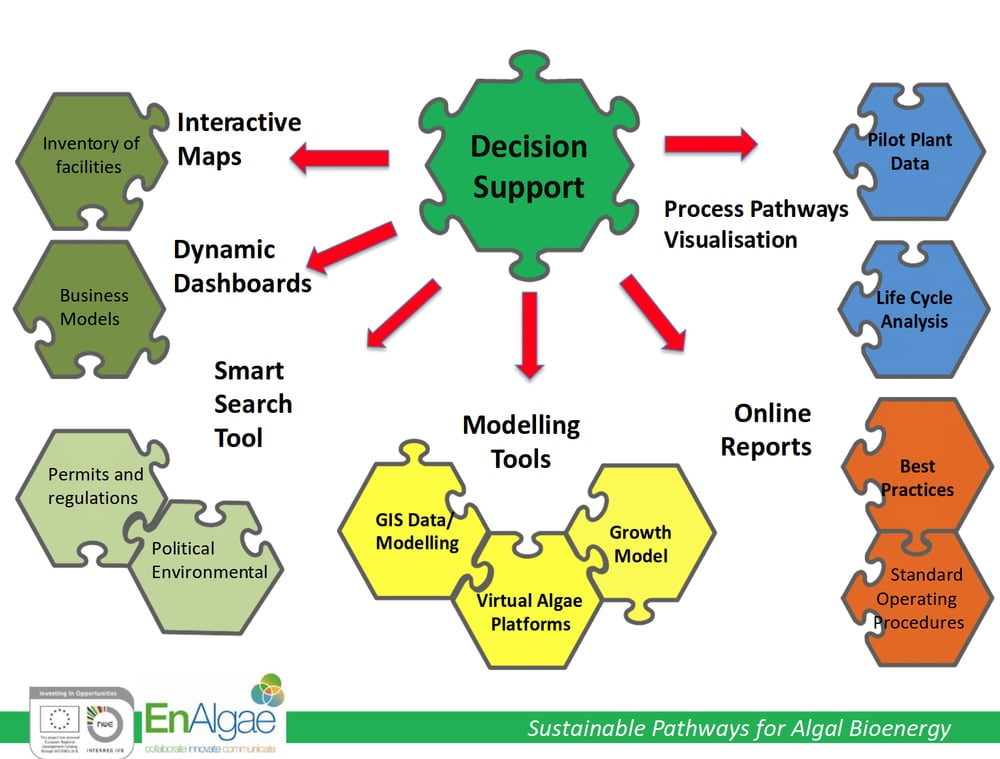 EnAlgae Decision Support Tool and Interactive Algal Growth Model
The Decision Support Toolset is a unique set of intuitive tools to inform and guide investors, technology developers, businesses, policy makers and researchers on micro and macro algae cultivation, featuring:
Maps of algae stakeholders, potential production sites and algae cultivation in North West Europe
A growth modelling tool based on real algae physiology data
An economic model for various cultivation & downstream processing methods including biofuel production
A 3D walkthrough demonstration of the algal cultivation process
Country reports containing policy & regulatory information supporting new algae investment initiatives
Best practice guides and standard operating procedures on algae cultivation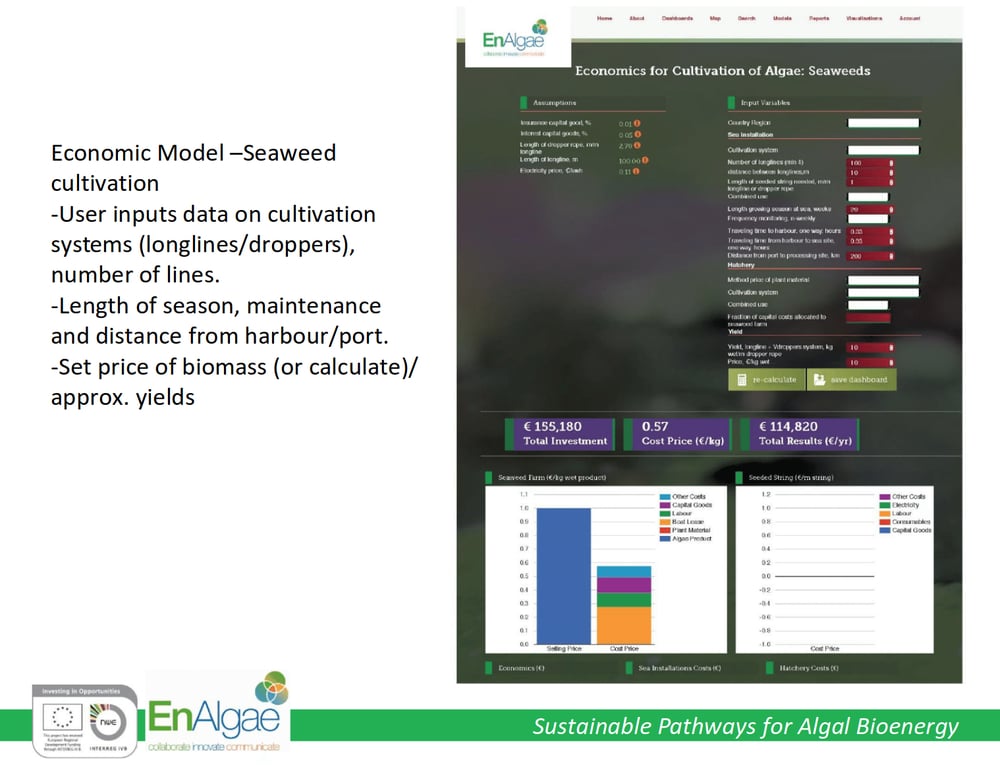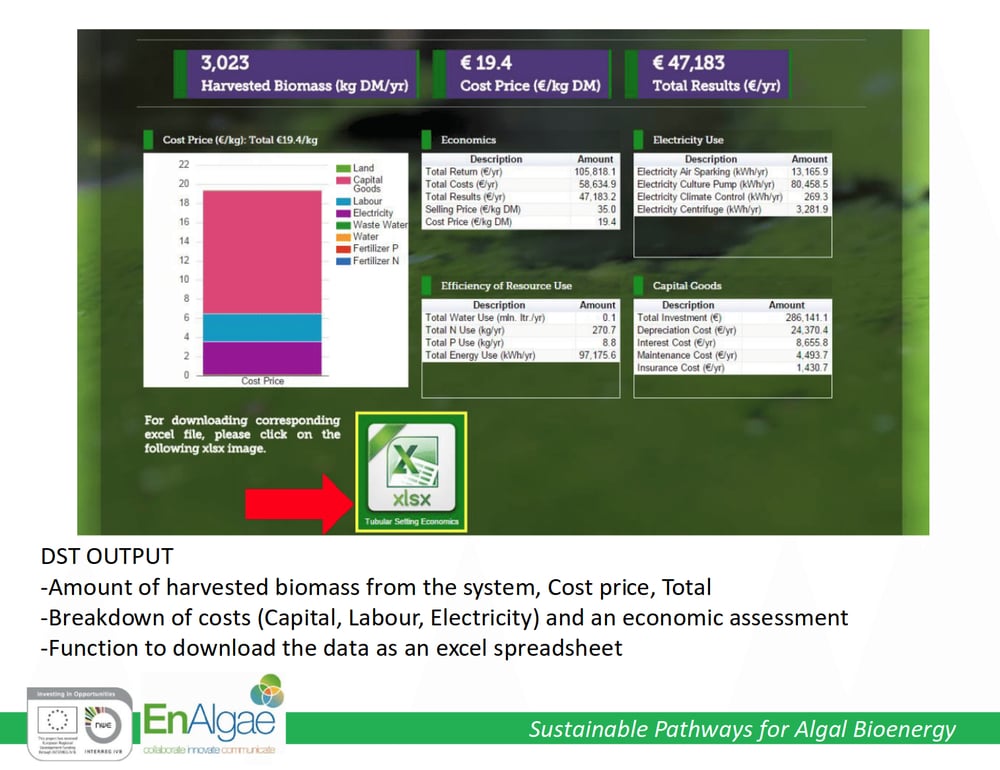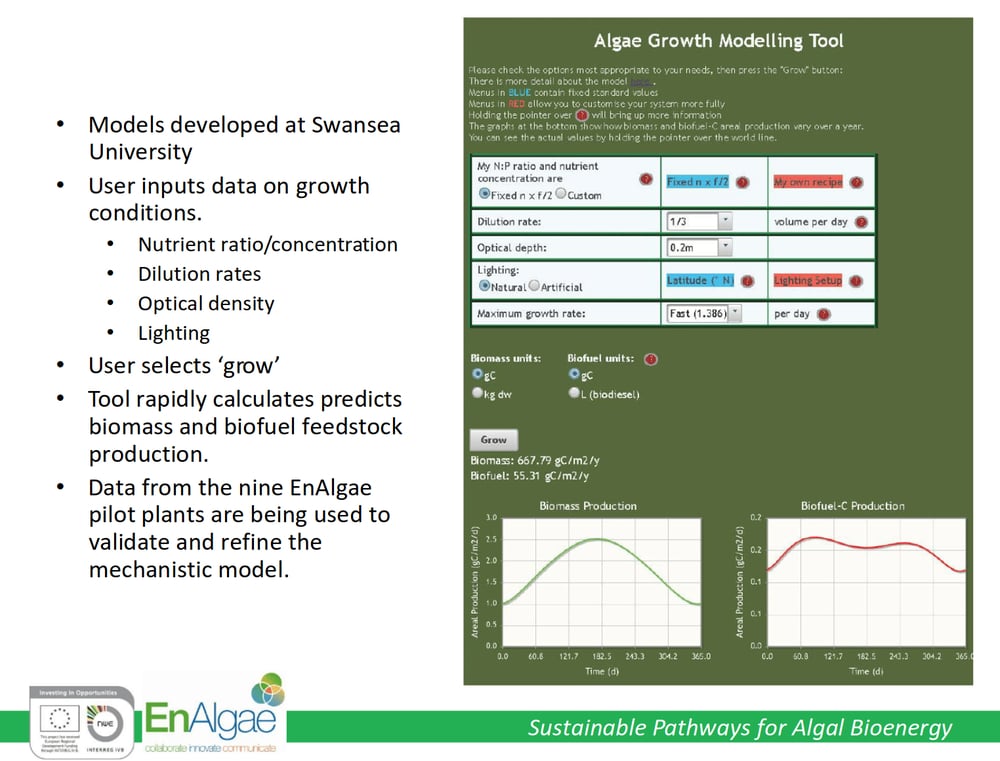 EnAlgae Documentary: Panning for Green Gold

EnAlgae has been about finding sustainable pathways for algal biomass. Initially the focus was all about energy, specifically as a biofuel. But our journey over the past four years shows that there's likely to be a different future ahead for using algae - as energy in food for one thing, and much more. Watch our half hour film to find out more.
The Algal Information Network (AIN)

The AIN role will be to develop productive and active initiatives which are able to contribute to the algae sector scale up in Europe. Among the wide set of information, news and documents available, this website hosts the first public databases of European actors in the algae market, from research centres to industrial end-users, associations and consultancy companies. In addition, the AIN website presents the Decision Support Tool, designed by EnAlgae: one of the most advanced IT Tools, able to provide precise concept studies for a preliminary investigation on the potential benefits of new algae facilities in the NWE region.