Running shoes leave large carbon footprint (2013)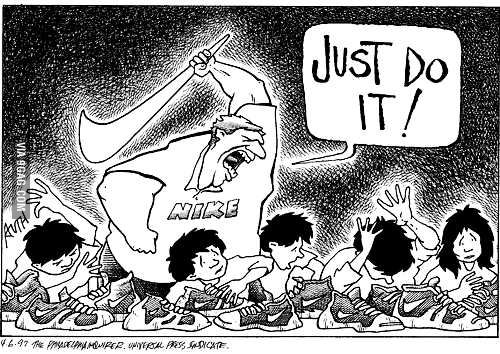 According to researchers at MIT, a new pair of typical running shoes generates 30 pounds of carbon emissions, equivalent to keeping a 100-watt light bulb switched on for one week. Their research revealed more than two thirds of the carbon impact came from manufacturing plants and only a small portion from extracting raw materials.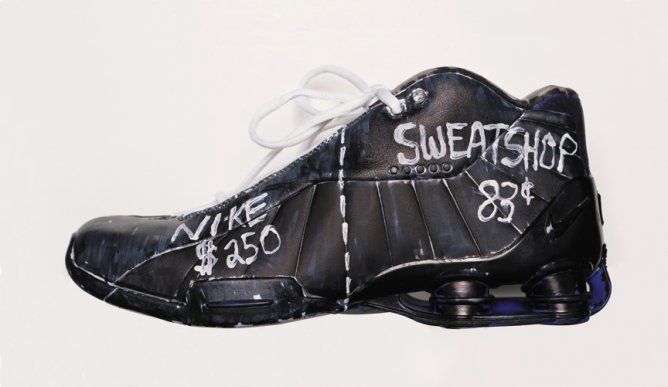 A typical pair of running shoes comprises of 65 discrete parts requiring more than 360 processing steps to assemble, from sewing and cutting to moulding, foaming and heating. Nearly 25 billion shoes were purchased around the world in 2010, the majority of them manufactured in China and other developing countries.

All Eco Sneakers Do Is Kill The Planet a Little Bit Slower (2019)
Eco-sneakers are not going to save the planet. In fact, all they'll do is kill it a little more slowly than conventional sneakers. The average eco-sneaker cuts emissions by less than 10%. Meanwhile, only 1 in every 29 pairs of sneakers on the market qualifies as an eco-sneakers. Even worse: on average brands charge an additional $48.79 for a pair of eco sneakers -- essentially profiteering from consumers' desires to save the planet, or incentivizing consumers to buy conventional sneakers with even higher carbon emissions.