Global Electricity Review 2020 - by ember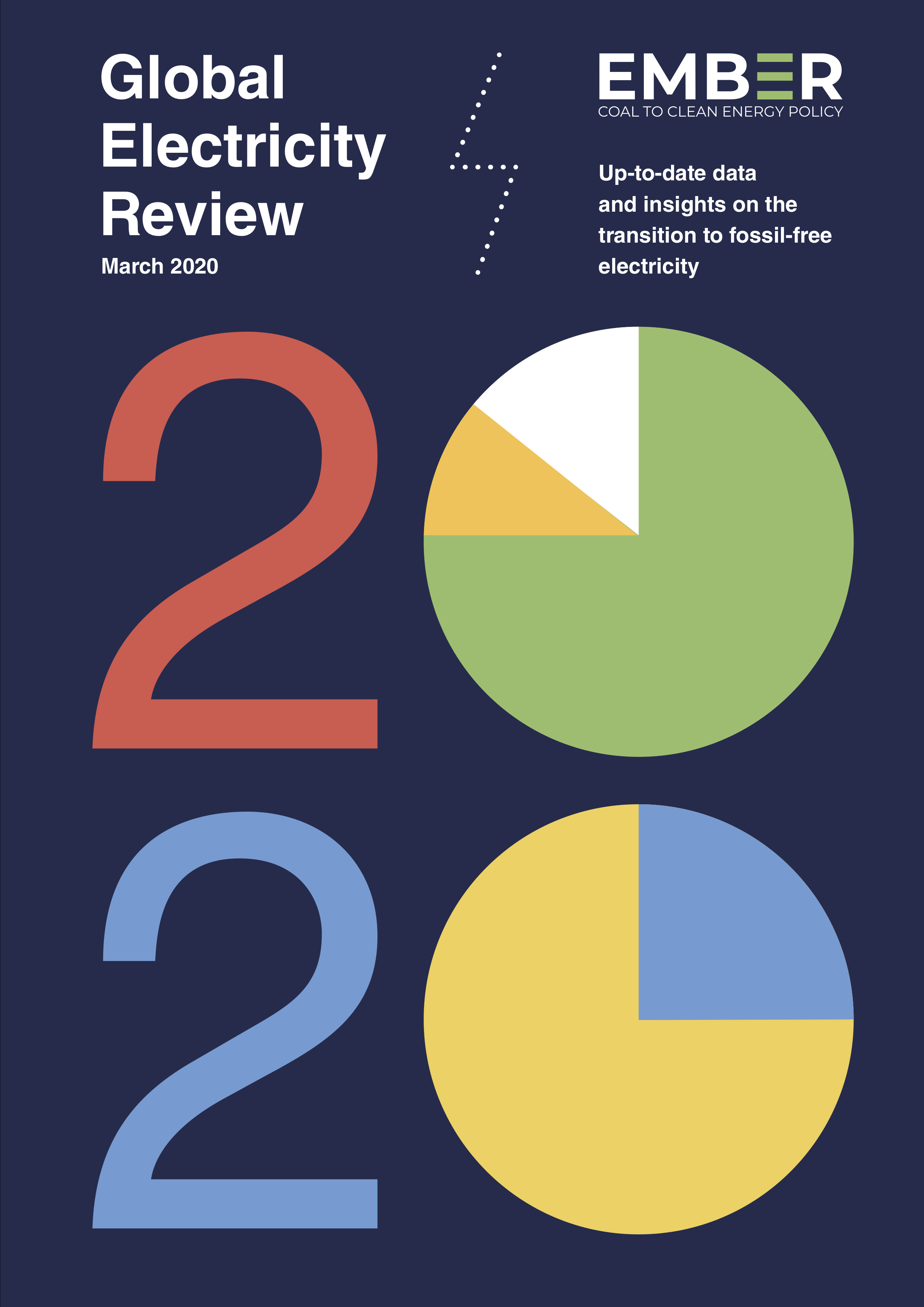 Key finding 1: Global coal-fired electricity generation fell by 3% in 2019, leading to a 2% fall in CO2 power sector emissions.



2: But falling coal generation is not yet the "new normal", which means limiting climate change to 1.5 degrees is looking extremely difficult.



3: Wind and solar generation rose by 15% in 2019, generating 8% of the world's electricity.



4: The US coal collapse is undermined by a switch to gas, whereas the EU is leapfrogging from coal to wind and solar.