Defender 2020 is "frozen" Corona slows down NATO exercise in Europe (alt, alt)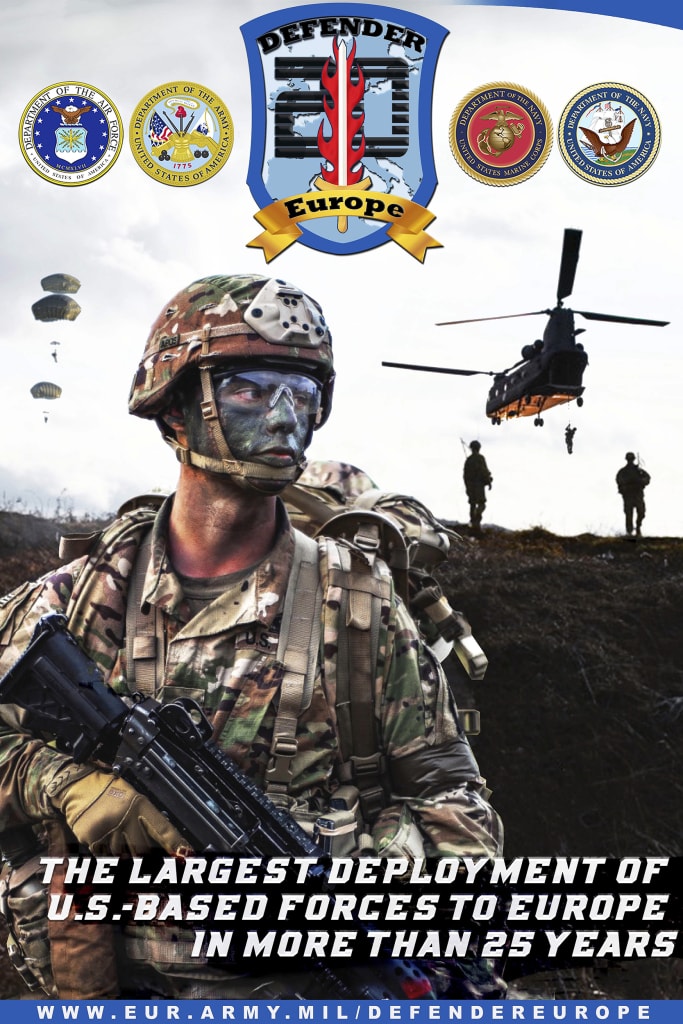 Because of the corona virus pandemic, the large-scale maneuver "Defender Europe 2020" is apparently on the verge: After the "de facto suspension" of US military forces, the Bundeswehr canceled its participation in a joint military exercise on Friday. Instead of 20,000 US soldiers, only those 5,500 Americans who are already in Europe are now to take part. That was communicated by the US headquarters in Wiesbaden. The exercise was "frozen", no more troops and materials were moved to Europe.

Defender of Europe 2020: a Dangerous Provocation on Russia's Border - by Ellen Taylor (counterpunch)
The largest military exercises in Europe in over 25 years. A massive US build-up in countries bordering Russia.