Maximator: European signals intelligence cooperation, from a Dutch perspective


This article is first to report on the secret European five-partner sigint alliance Maximator that started in the late 1970s. It discloses the name Maximator and provides documentary evidence. The five members of this European alliance are Denmark Sweden, Germany, the Netherlands, and France. The cooperation involves both signals analysis and crypto analysis. The Maximator alliance has remained secret for almost fifty years, in contrast to its Anglo-Saxon Five-Eyes counterpart.

Market Forces: The development of the EU Security-Industrial Complex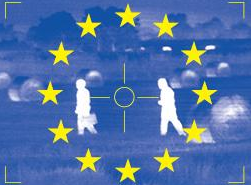 Despite the economic crisis, EU funding for new security tools and technologies will double in the 2014-20 period compared to the previous 6 years. The biggest winners have been the "homeland security" industry whose influence on European policy continues to grow, constructing an ever more militarised and security-focused Europe.