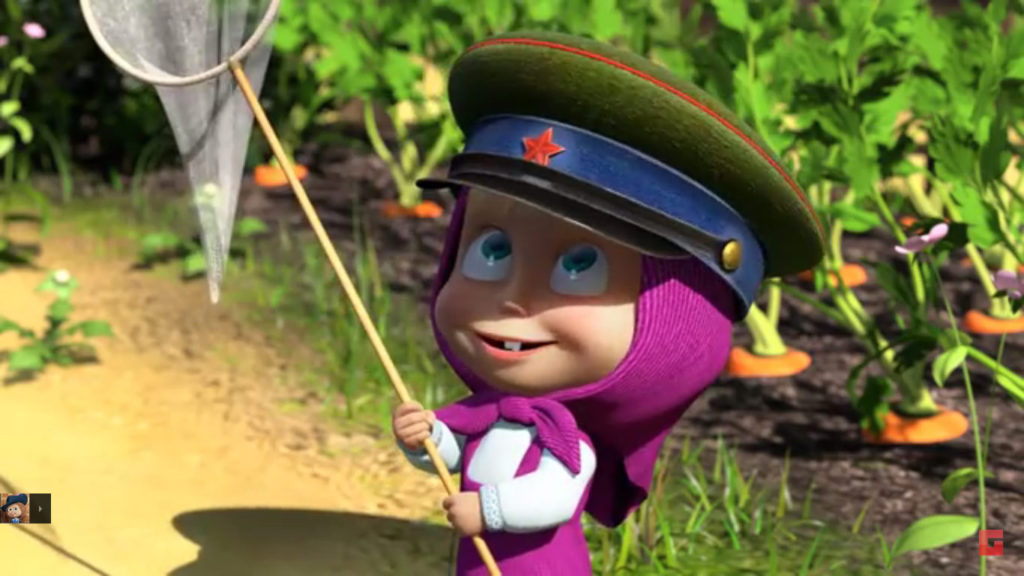 Masha and the Bear (Ма́ша и Медве́дь,) is a Russian animated television series, loosely based on the oral children's folk story of the same name. The series has been translated into 42 languages. Many of the episodes have been successful on YouTube. The episode "Маша плюс каша" ("Recipe for Disaster") has 4.40b+ views as of July 2021, making it the site's 6th most viewed video of all time.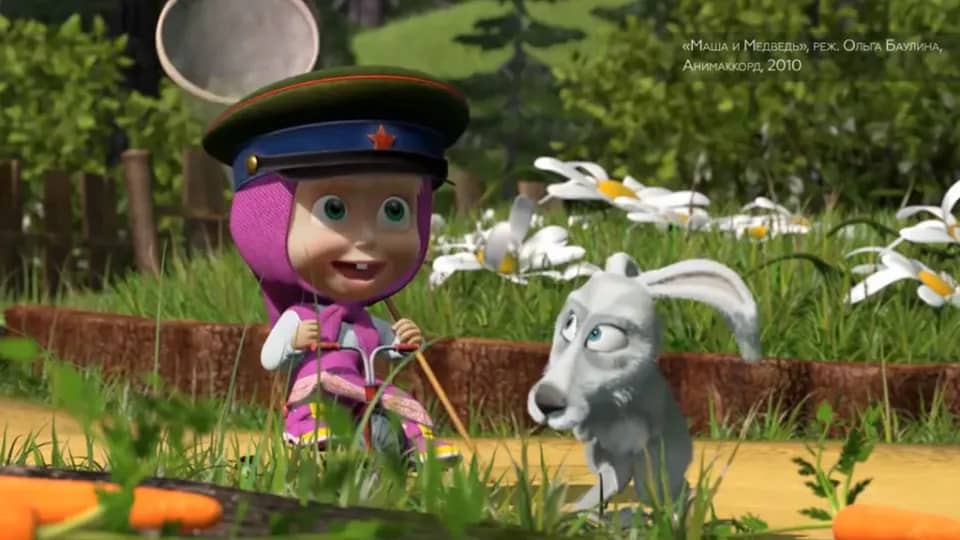 Propastop noticed a frame from one episode, where Masha wears a distinct NKVD uniform cap. NKVD or The People's Commissariat for Internal Affairs, lead Stalin's secret police organisation in the Soviet Union from 1934 to 1946. It is known for its brutal political repression. After noticing this, Propastop did some research about the popular cartoon.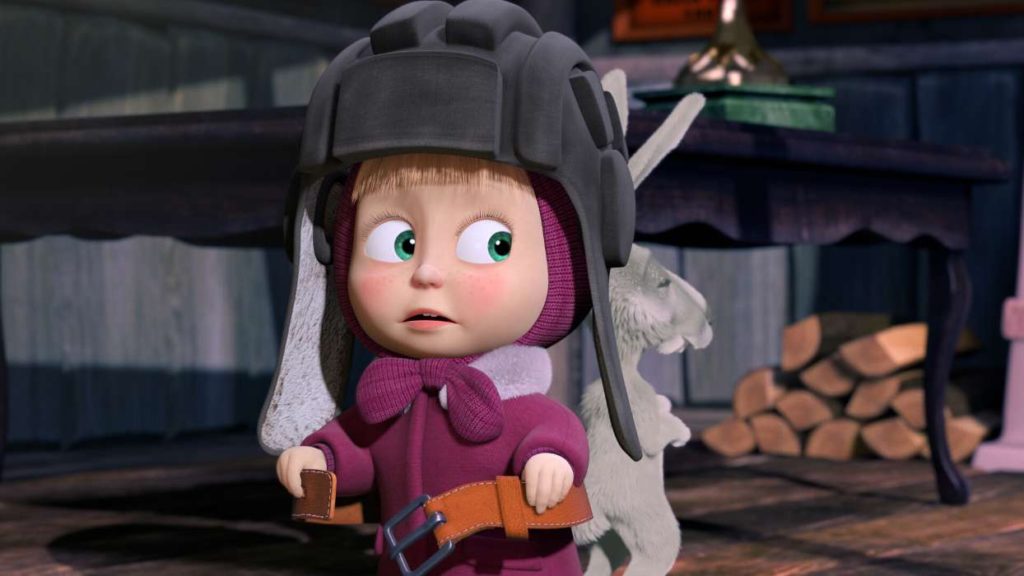 It was discovered, that this cartoon is successfully used for ridiculing propaganda analysts, security figures or higher politicians. Pro-Kremlin news channels also use this tool. Lithuanian politician Laurynas Kasčiūnas has stated in his analysis, that "Masha and the Bear" is one tool from Russia's soft power toolkit.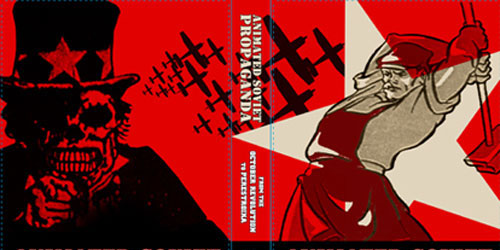 There have also been other propaganda accusations, that at first glance might seem absurd. For example, Masha's hyperactivity is said to be a manifestation of post-traumatic stress. The success of the series is also claimed to be due to viewers wish to identify themselves as unpunishable sadists, as is Masha.