Castles and inverted castles: the work of Marcia J. Bates - by Jenna Hartel (2013).
Bates' work includes "Berrypicking", a classic technique for online search (1989)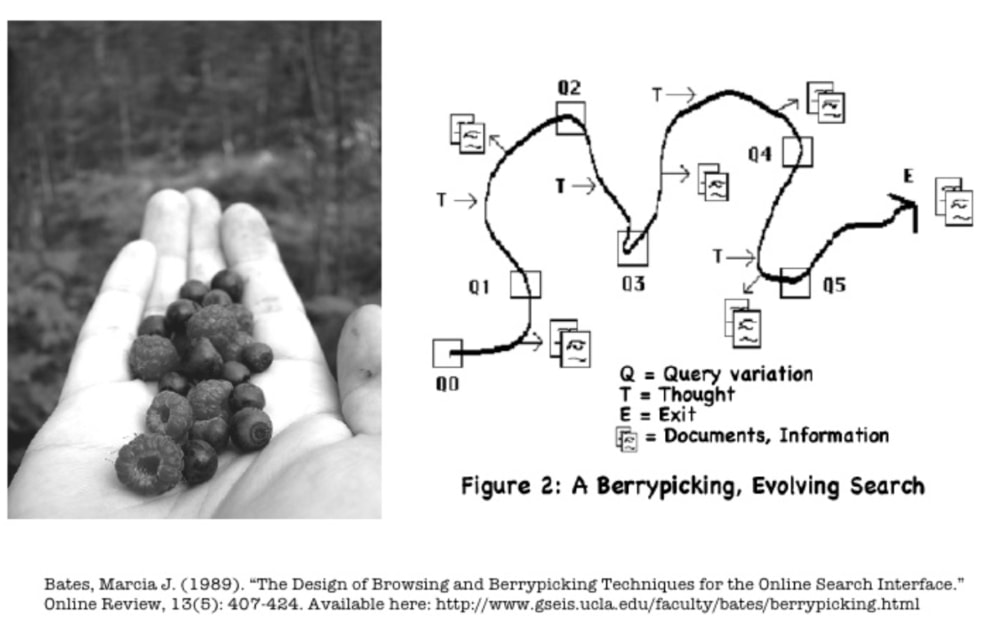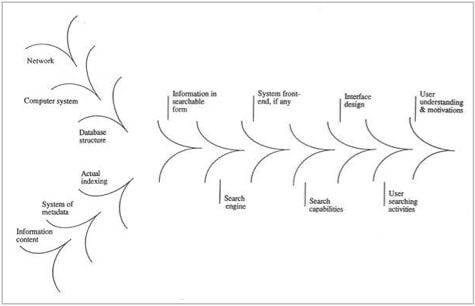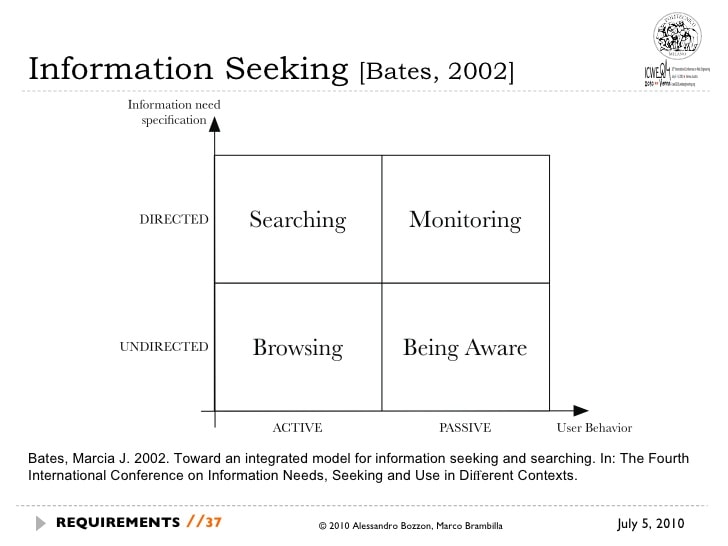 Marcia J. Bates (1942) is Professor Emerita in the University of California at Los Angeles (UCLA) Department of Information Studies. She is a leading authority on information search, human-centered design of information systems and author of numerous books on the topic.

Paper: Information and knowledge: an evolutionary framework for information science