"Blood now makes up well over 2 percent of total U.S. exports by value. To put that in perspective, Americans' blood is now worth more than all exported corn or soy products that cover vast areas of the country's heartland. The U.S. supplies fully 70% of the world's plasma, mainly because most other countries have banned the practice on ethical and medical grounds."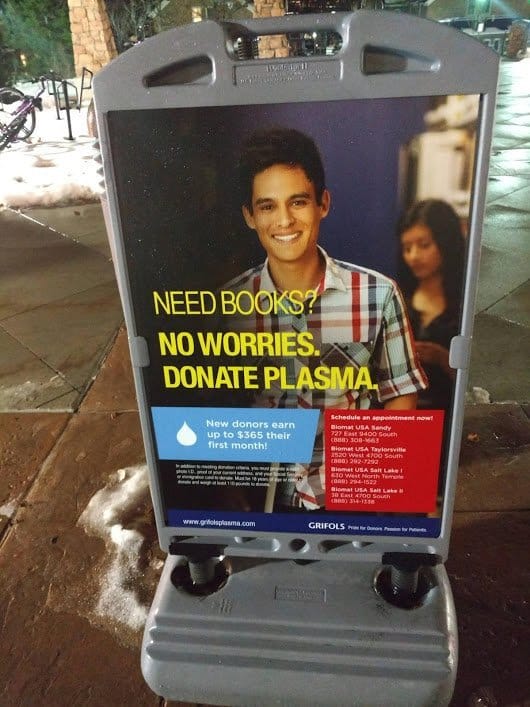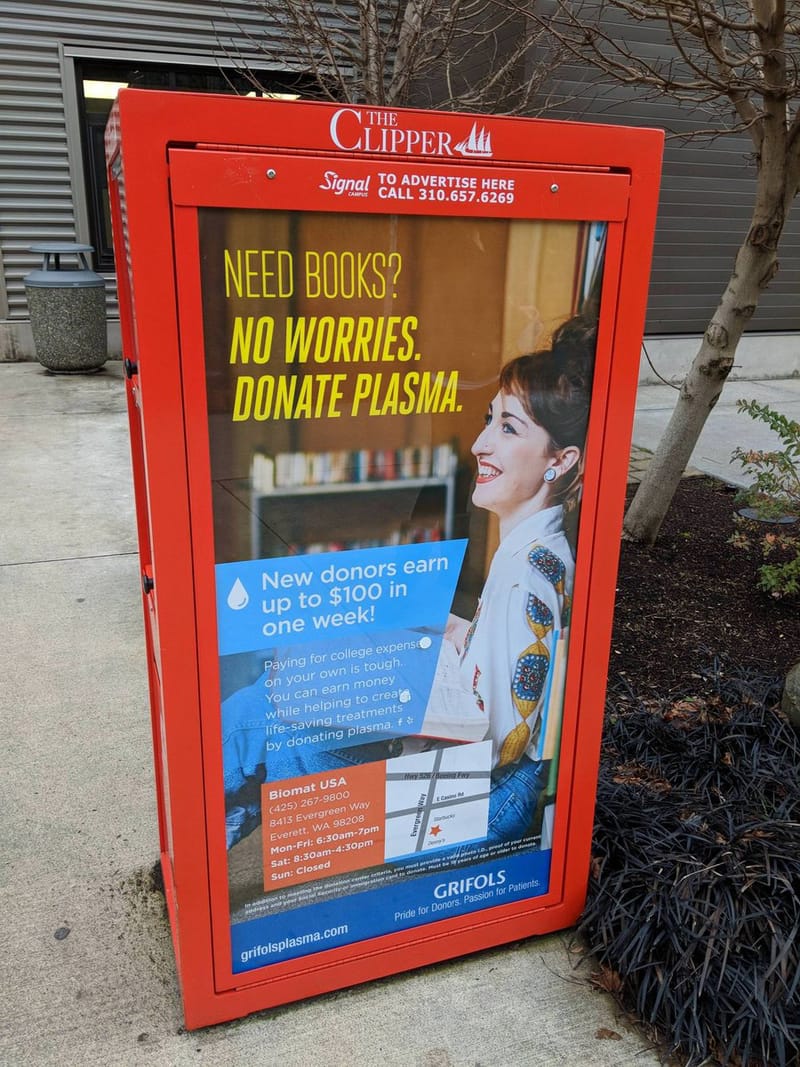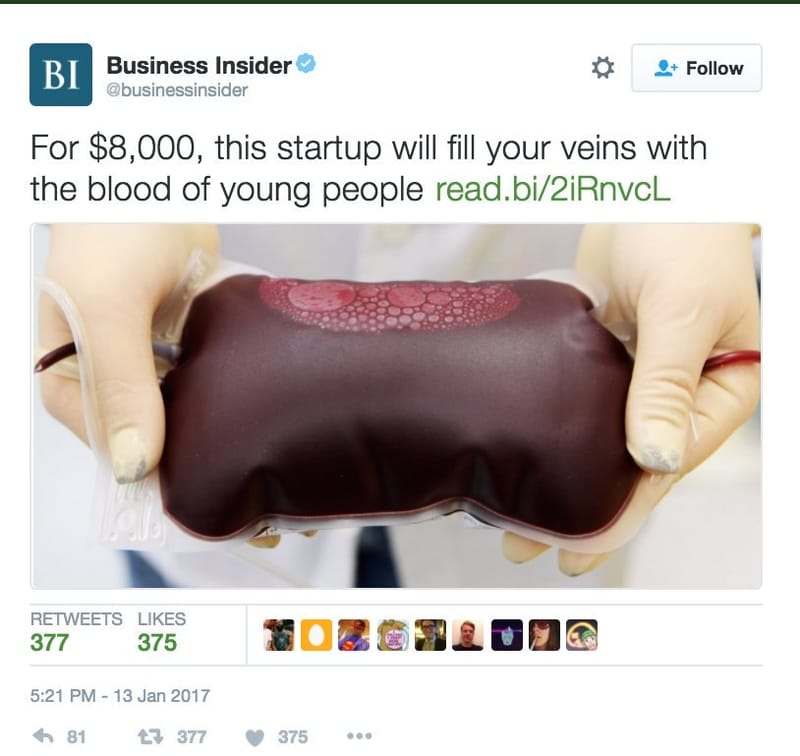 "The people who show up are a mix of disabled, working poor, homeless, single parents, and college students. With the exception of the college students who are looking for booze money, this is probably the easiest and most reliable income they have. Your job may fire you at any time when you're on this level of society, but you always have blood. And selling your blood doesn't count as a job or income when it comes to determining disability benefits, food stamps, or unemployment eligibility so it's a source of money for the people who have absolutely nothing else."

"Desperate Americans are allowed to donate twice per week. But losing that much plasma could have serious health consequences, most of which have not been studied [...] Around 70 percent of donors experience health complications. Donors have a lower protein count in their blood, putting them at greater risk of infections and liver and kidney disorders. Many regulars suffer from near-permanent fatigue and are borderline anemic. All this for an average of $30 per visit."