Details on India's mixed paper import crackdown (Resource Recycling, 2020)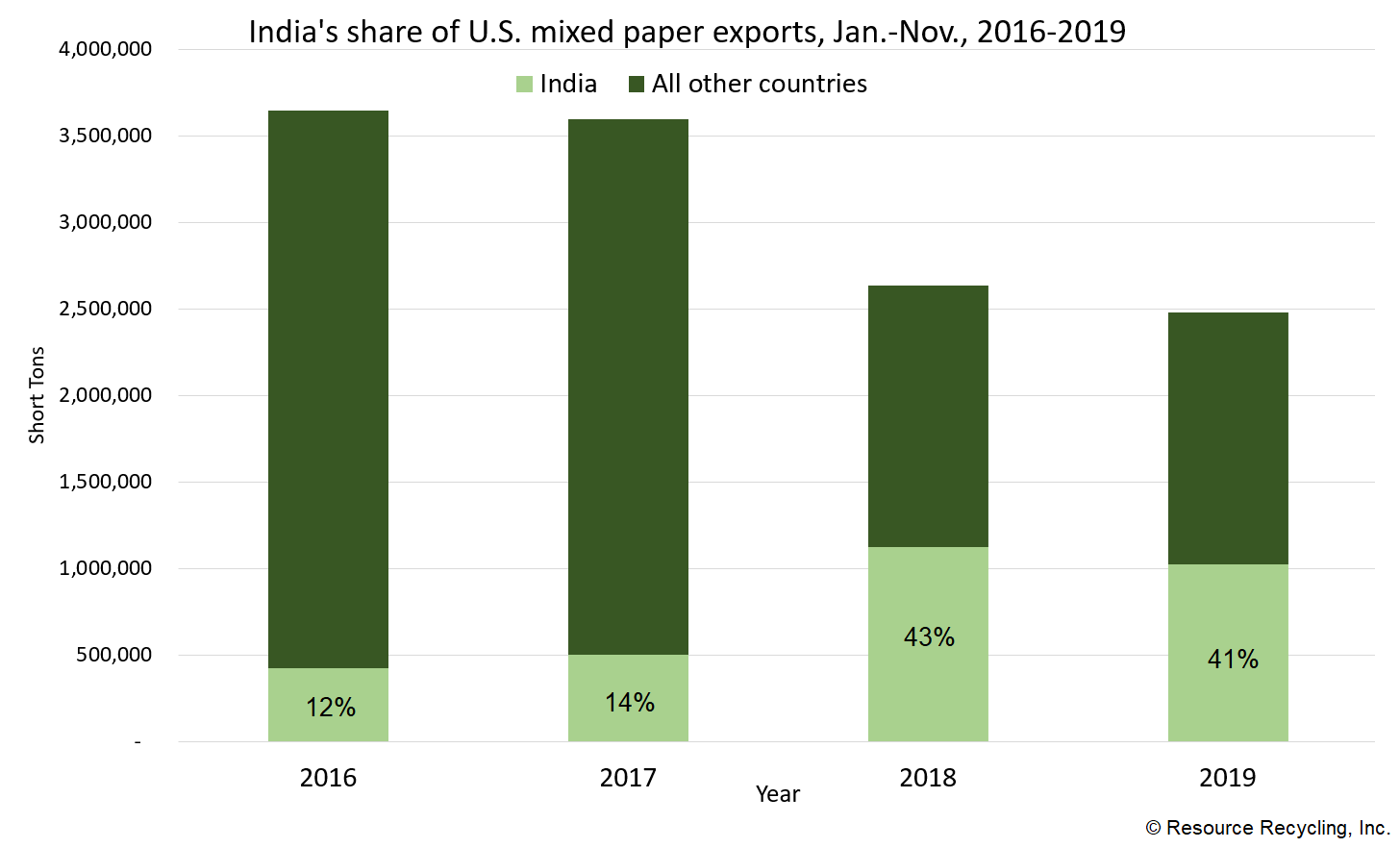 "India, the largest overseas market for U.S. mixed paper, has tightened quality standards & reduced its recycled fiber import volume. Imported mixed paper will be allowed a maximum of 1% contamination and will face more rigorous inspections. The move threatens to close a major outlet for U.S. mixed paper: From January through November 2019, India imported 1 million short tons of mixed paper from the U.S., or 41% of all U.S. mixed paper exports."
"The new Indian implementation is potentially catastrophic for the U.K.," said Simon Ellin, CEO of the U.K.-based Recycling Association. After China, India is the second-largest export market for U.K. recovered packaging, Ellin said, and the country bought more than 400,000 metric tons of U.K. fiber in 2019, most of which was mixed paper. "If they implement a 1% tolerance on non-fiber content, then it is an extremely brave person who would continue to export mixed papers there – source separated or co-mingled," Ellin said.