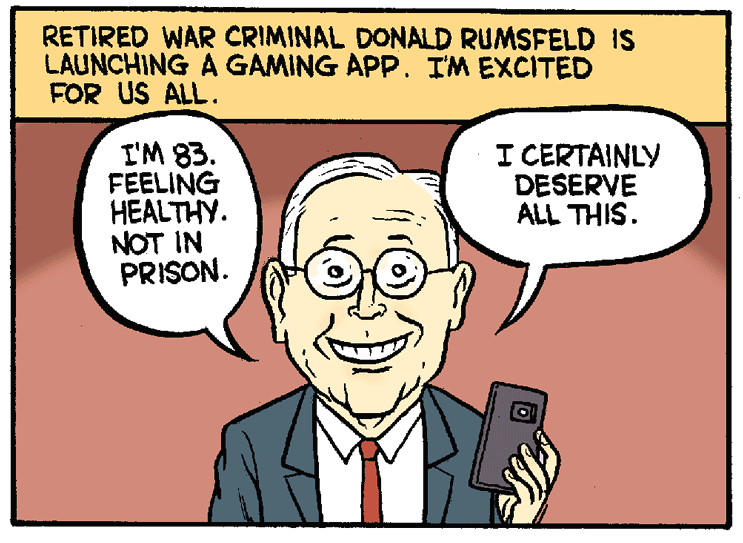 Who controls Gilead Sciences, the US pharmaceutical producing a COVID-19 treatment which was rapidly approved by NIH and praised by the WHO? Donald Rumsfeld was chair of the board and remains a top shareholder.
Recent Gilead News:

Might The Experimental Drug Remdesivir Work Against COVID-19? (NPR, 2020)

With a coronavirus vaccine at least a year away, some scientists are investigating existing medicines and compounds that might work as effective treatments. A drug called Remdesivir is now in the spotlight.
Why Is Everyone Talking About Gilead Sciences? (fool, 2020)

The big biotech has a drug that struck out on one super-contagious disease but could be the best option on the scene for treating another. Chinese health officials scrambled to begin two clinical studies evaluating remdesivir in treating patients with COVID-19, the disease caused by the novel coronavirus. Gilead provided the drug at no charge for these studies and gave input on how the studies should be designed and conducted. In late February 2020, the National Institutes for Health (NIH) began the first U.S. clinical trials of remdesivir in treating COVID-19. Gilead also initiated two late-stage clinical studies of its own in Asian countries and other countries with high numbers of COVID-19 cases in early March. World Health Organization assistant director-general Bruce Aylward even said that remdesivir is the "one drug right now that we think may have efficacy."
FDA chief highlights Gilead drug's availability under compassionate use for Covid-19 (medcity, 2020)
In remarks at the daily Coronavirus Task Force press briefing, FDA Commissioner Stephen Hahn pointed out that the drug, remdesivir, is available under compassionate use in addition to the ongoing clinical trials being run by Gilead Sciences and the NIH.
Gilead Sciences Could Be the First to Beat the Coronavirus (Yahoo Finance, 2020)

The coronavirus' grip on the market continues. Since the beginning of February, the S&P 500 has shed 8.5% of its value, a reflection of the effect the outbreak is having on the global economy. Amidst the bloodbath, one specific group of stocks is holding up. These are the drug companies those infected, the public at large and investors are hoping can halt the virus from spreading any further. Gilead Sciences (GILD) is among those leading the search for a treatment and is currently being rewarded by the market. In contrast to the broader market, GILD stock is up 23% year-to-date.
Gilead puts emergency access to experimental coronavirus drug on hold amid surging demand (Retuers, 23.march.2010)
Gilead Sciences Inc said on Sunday it was temporarily putting new emergency access to its experimental coronavirus drug remdesivir on hold due to overwhelming demand and that it wanted most people receiving the drug to participate in a clinical trial to prove if it is safe and effective.
Enter the Donald: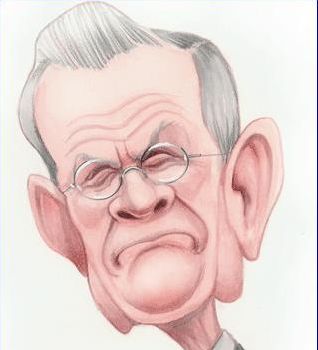 Donald H. Rumsfeld  Named Chairman of Gilead Sciences (Gilead, 1997)
Gilead Sciences Inc. (Nasdaq: GILD) today announced that board member Donald H. Rumsfeld will assume the position of Chairman, effective immediately. Mr. Rumsfeld succeeds Michael L. Riordan, M.D., who founded Gilead in 1987 and has served as Chairman since 1993. Dr. Riordan will continue to serve as a director on the board.

Gilead Sciences's criminal drug testing: a cover for the Pentagon's illegal arms testing? (voltairenet, 2018)
The company Gilead Sciences has deliberately carried on with testing Sovaldi (Sofosbuvir), its drug against Hepatitis C, in violation of international laws and without first obtaining its patients' consent.
Donald_H._Rumsfeld and Gilead_Sciences (SourceWatch)
"Rummy was Chair of the Board of Directors at Gilead Sciences until named to the Bush cabinet and, like [Vice President Dick] Cheney, still has ties that bind to the 'old company.' Now isn't it an 'amazing coincidence' that the drug Tamiflu patented by Gilead Sciences is being pushed by the National Institutes of Allergies and Infectious Diseases as the NUMBER ONE choice for flu, which, wonder of wonders, is sweeping through in one epidemic after another," Free Market News related October 21, 2005, from a January 2004 web posting.

Donald Rumsfeld makes $5m killing on bird flu drug (independent, 2006)
Donald Rumsfeld has made a killing out of bird flu. The US Defence Secretary has made more than $5m (£2.9m) in capital gains from selling shares in the biotechnology firm that discovered and developed Tamiflu, the drug being bought in massive amounts by Governments to treat a possible human pandemic of the disease.
Donald Rumsfeld's controversial links to drug company behind Tamiflu (dailymail, 2009)
The drug company behind the swine flu medicine Tamiflu is at the centre of controversy over its links to former US Defence Secretary Donald Rumsfeld.
Rumsfeld's growing stake in Tamiflu (CNN, 2007)

Defense Secretary, ex-chairman of flu treatment rights holder, sees portfolio value growing.
Tamiflu and Donald Rumsfeld (Snoops)

Does Secretary of Defense Donald Rumsfeld own Tamiflu stock? Status: True.
Rumsfeld to Avoid Bird-Flu Drug Issues (NYTimes, 2006)
Defense Secretary Donald H. Rumsfeld has recused himself from government decisions concerning medications to prevent or treat avian flu, rather than sell his stock holdings in the company that patented the antiviral agent Tamiflu, according to a Pentagon memorandum issued Thursday. The memorandum, to Mr. Rumsfeld's staff from the Pentagon general counsel, said the defense secretary would not take part in decisions that may affect his financial interests in Gilead Sciences Inc. Before becoming defense secretary in January 2001, Mr. Rumsfeld was chairman of Gilead. On each of his annual financial disclosure statements, he has listed continued stock holdings in the company. Gilead holds the patent on Tamiflu, but contracts for it are signed with an American subsidiary of F. Hoffman-LaRoche Ltd., which holds marketing and manufacturing rights. Mr. Rumsfeld will remain involved in matters related to the Pentagon response to an outbreak, so long as none affect Gilead.
The Fight Against Monsanto's Roundup: The Politics of Pesticides (Book by Mitchel Cohen)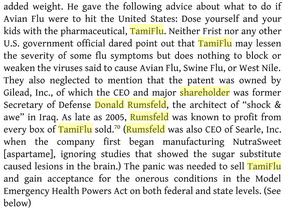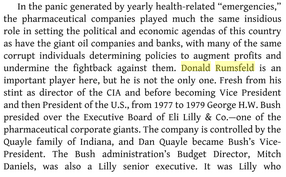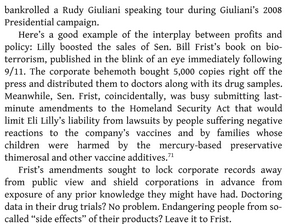 Gilead Science, Eugenics Mass Murder of the Poor (2014)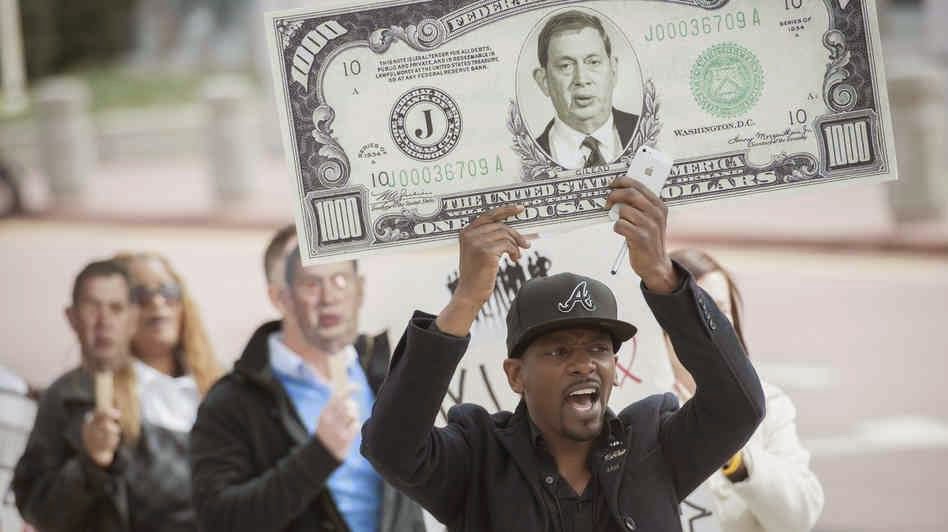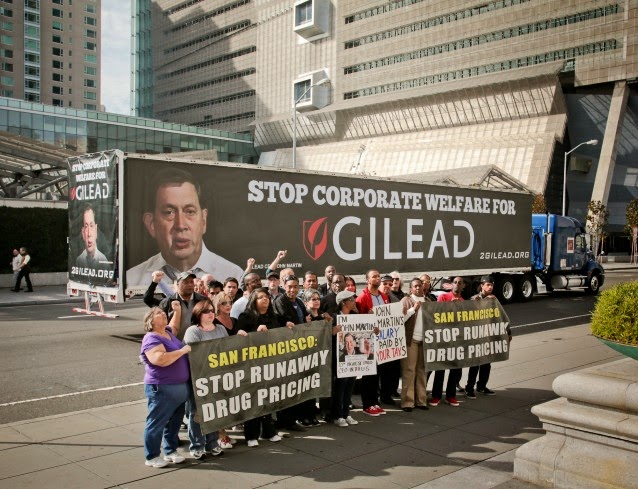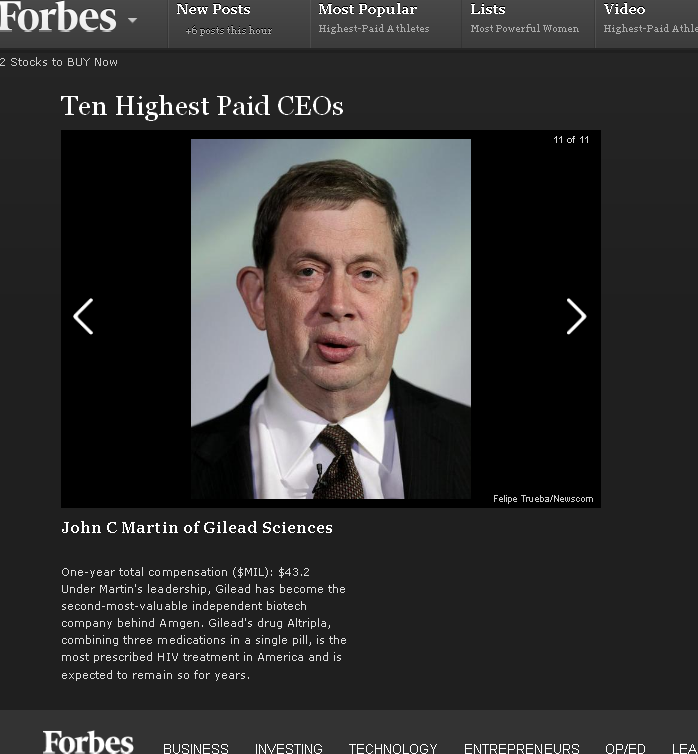 #Health #Biotech #Politics #Economics #Military #Cryptocracy