Central Bank Digital Currencies (CBDC) News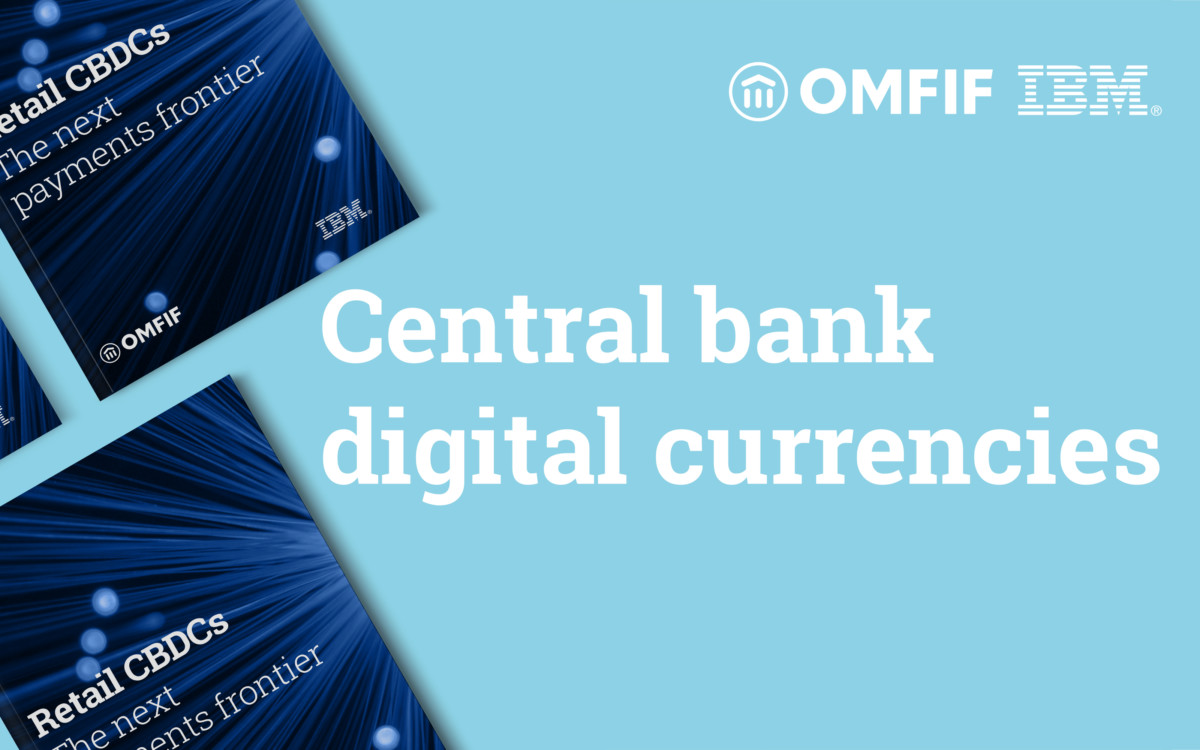 Could Central Bank Digital Currencies Ever Replace Fiat Money? (Beincrypto)

Cryptocurrencies are defying the age-old monopoly of central banks on issuing currency. A central-bank digital currency is backed by a reserve bank and can be used as a means of payment and unit of account. Central banks have been waking up to the idea of CBDC now more than ever.
Digital Pound Could Present 'Challenges' for UK, Says Mark Carney (Coindesk)
The outgoing governor of the Bank of England (BoE) has highlighted the potential risks to monetary governance if a central bank digital currency were to be launched in the U.K.
Carney sees big challenges as BoE eyes 'digital banknotes' (Reuters)

LONDON (Reuters) - The Bank of England must tread carefully to avoid financial stability dangers if it creates a digital equivalent to its existing banknotes, Governor Mark Carney said on Thursday.
Mark Carney concerned about financial stability risks of introducing digital currency (thelogic)
The outgoing Bank of England governor said a government-backed digital coin would to be "very carefully designed" if it is introduced.
What China's Cyber-Cash Advantage Means for the Global Economy (insead)
The rise of cryptocurrency could threaten the dominance of the US dollar and cost the United States trillions in increased debt financing charges.
China's central bank is one step closer to issuing its digital currency - report (The Block)
The People's Bank of China is said to have moved one step closer to issuing digital yuan. A Global Times report on Tuesday, citing "industry insiders," said the central bank appears to have completed the development of digital currency's basic function. The PBoC is now reportedly drafting relevant laws to circulate its digital currency
Central Bank Digital Currency 'Incredibly Rich Area' Says IMF (bitcoinist)
Tao Zhang, Deputy Managing Director of the International Monetary Fund (IMF) has made a strong argument for the development of Central Bank Digital Currency (CBDCs). He asserts that as a new asset class they hold tremendous promise, notably for the developing world.
IMF Weighs the Pros and Cons of a Central Bank Digital Currency (cointelegraph)

In a recent keynote speech to the London School of Economics, International Monetary Fund (IMF) Deputy Managing Director, Tao Zhang, briefed the positives and negatives of a central bank digital currency (CBDC). Zhang pointed toward greater efficiency and lower costs associated with a CBDC. "In some countries, the cost of managing cash can be very high on account of geography, and access to the payments system may not be available to the unbanked, rural, or poorer population," he said in the Feb. 28 speech, which hit the web on March 19.
Deputy Managing Director Tao Zhang's Keynote Address on Central Bank Digital Currency (IMF)
This afternoon, we're going to take up a topic that everybody seems to be talking about these days – namely, central bank digital currency (or "CBDC" for short). This is a "widely accessible, digital form of fiat money that can be legal tender," and a recent BIS survey of central banks shows that 80 percent were exploring CBDC.

G7 Working Group on Stablecoins - Investigating the impact of global stablecoins (BIS)
Stablecoins have many of the features of cryptoassets but seek to stabilise the price of the "coin" by linking its value to that of a pool of assets. Therefore, stablecoins might be more capable of serving as a means of payment and store of value, and they could potentially contribute to the development of global payment arrangements that are faster, cheaper and more inclusive than present arrangements. That said, stablecoins are just one of many initiatives that seek to address existing challenges in the payment system and, being a nascent technology, they are largely untested.
4 Reasons Central Banks Should Launch Retail Digital Currencies (Coindesk)
Financial stability is about preventing the financial system from becoming unstable and thus causing financial distress for consumers. Unlike cash and reserves, a retail CBDC will allow a central bank to become the lender of last resort for households and small businesses rather than for billionaires and banks. In a financial crisis, this will allow the central bank to bail out consumers instead of corporations, which in turn will reduce the incentives for mega corporations to borrow too much. That, in turn, will reduce aggregate national debt and improve financial stability.
A central bank will issue a consumer-ready digital currency within five years (omfif)

73% of central bank survey respondents would require retail CBDCs to be available under all circumstances and for all types of payments where cash is currently used.
Coronavirus: SF businesses decline cash, fearing it could spread the virus (sfchronicle)
More and more businesses are turning away from cash, fearing that the virus could be sitting on banknotes and coins, as it changes hands from person to person in everyday transactions. "Looking at the situation with COVID-19 getting worse, we decided to switch," said Eileen Rinaldo, owner of Ritual Coffee. "Cash is notoriously covered with germs, and it's a matter of eliminating that point of contact."