Google Is Publishing Location Data From 131 Countries To Show How Coronavirus Lockdowns Are Working (Buzzfeed) - COVID-19 Community Mobility Reports (Google)
These Community Mobility Reports aim to provide insights into what has changed in response to policies aimed at combating COVID-19. The reports chart movement trends over time by geography, across different categories of places such as retail and recreation, groceries and pharmacies, parks, transit stations, workplaces, and residential.  The Reports were developed to be helpful while adhering to our stringent privacy protocols and protecting people's privacy.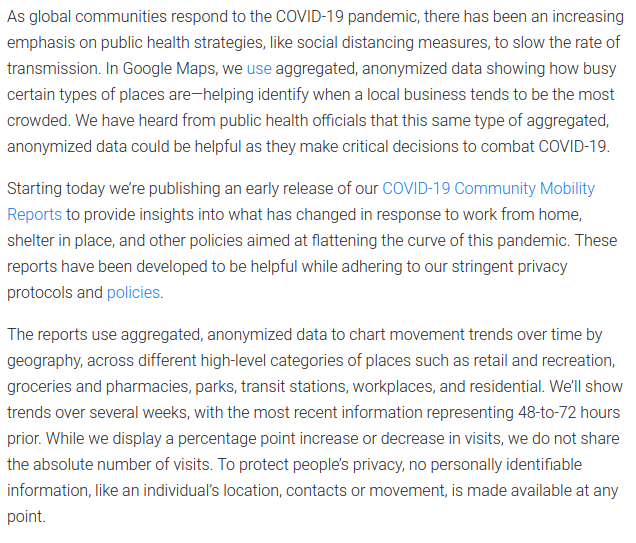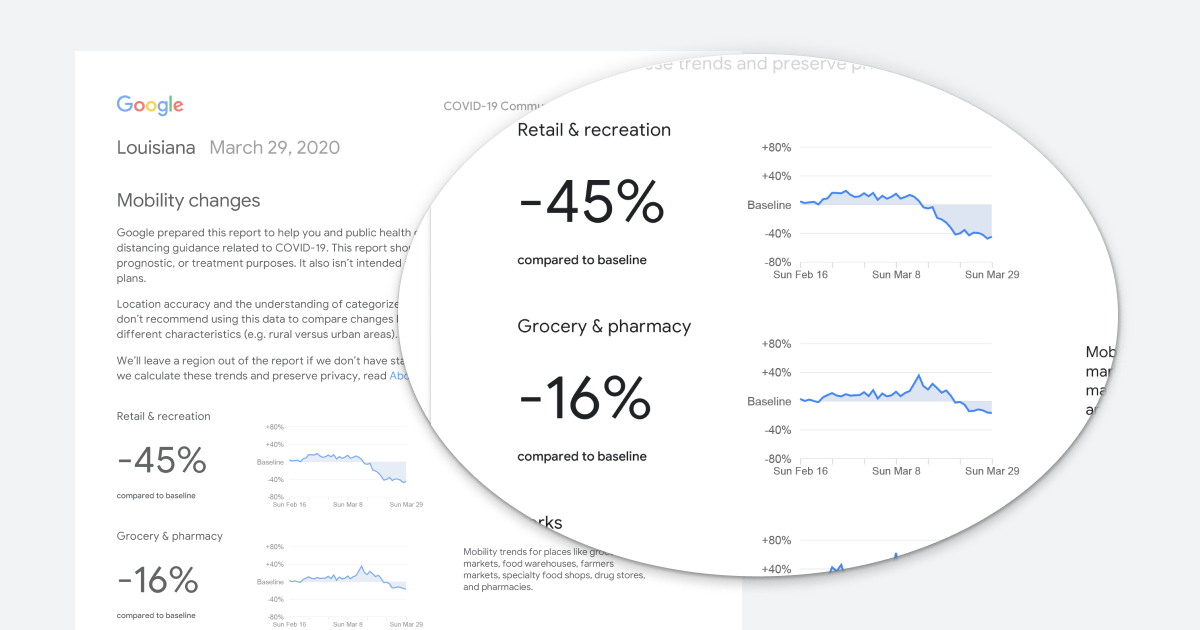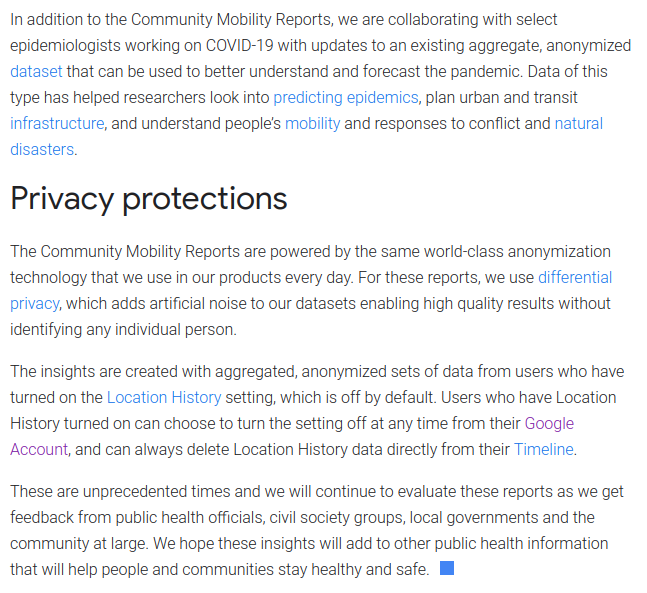 Related: Moscow To Launch Mandatory Surveillance App To Track Residents In Corona Lockdown
Related: S Korea unleashes all-out policy assault on virus - 'Big Brother' on steroids.

#Health #Technology #InfoSec #SE #Augmentation #ML #Cryptocracy