Japan Government Allocates USD 19M to Boost AI Matchmaking in 47 Prefectures (japantimes)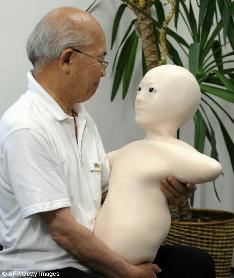 With annual birth rate plummeting to 5.8 percent in 2019, Japanese Prime Minister Yoshihide Suga's government pledges to allocate USD 19 Million in the next fiscal year to help local authorities run AI matchmaking.
Japan's birth rate is declining - and fast. Could AI be the solution? (WEF)
The Japanese government is looking to develop an advanced AI matchmaking system to stem the country's falling birth rate. The system takes into account age, income, hobbies and values before pairing up a potential match. Japan's birthrate was down 5.8% in 2019, the lowest annual figure ever.