Tactic, Strategy, Attitude and Practice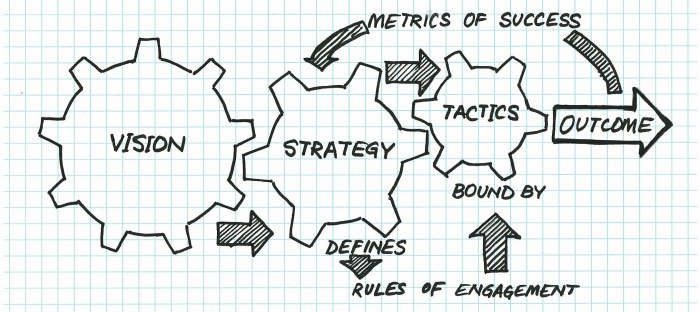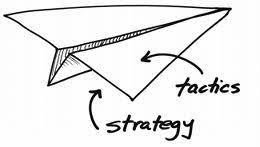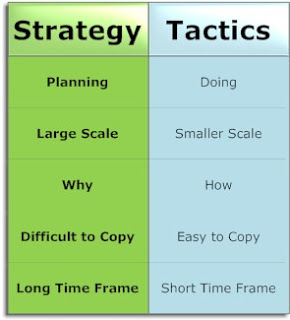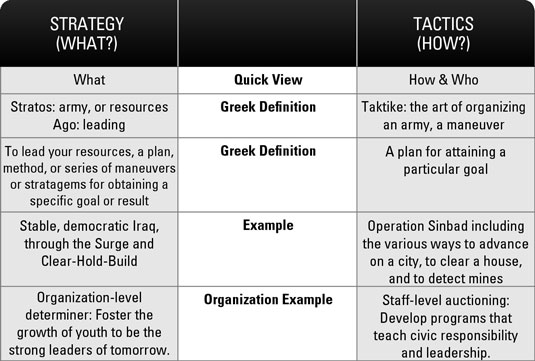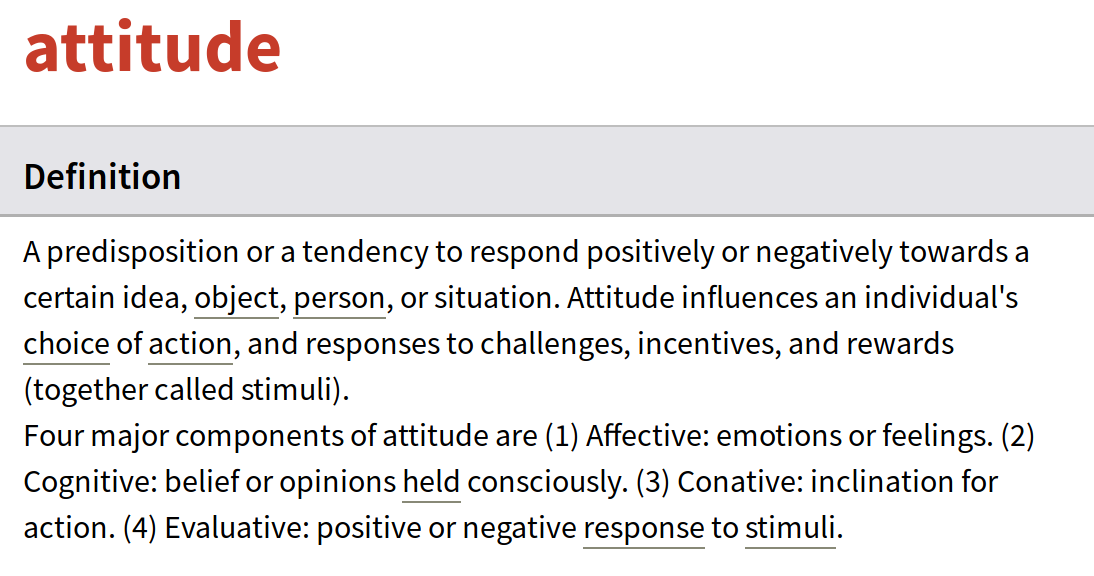 Related from earlier on this blog: Kata and Shu Ha Ri.

Related from Marketing contexts: G'SOT (Goals, Strategies, Objectives and Tactics):
A goal is a broad primary outcome.
A strategy is the approach you take to achieve a goal.
An objective is a measurable step you take to achieve a strategy.
A tactic is a tool you use in pursuing an objective associated with a strategy.
G'SOT Example for Intel's line of Core processors:
Goal: Make our Core PC microprocessors a category leader in sales revenue by year X.
Strategy: Persuade buyers that our Core processors are the best on the market by associating with large, well-established PC manufacturers.
Objective: Retain 70 percent or more of the active worldwide PC microprocessor market, according to Passmark's CPU benchmark report.
Tactic: Through creative that underlies our messaging, leverage hardware partner brand awareness to include key messages about the Intel Inside program.