If You Like RSS, You'll Love Fraidycat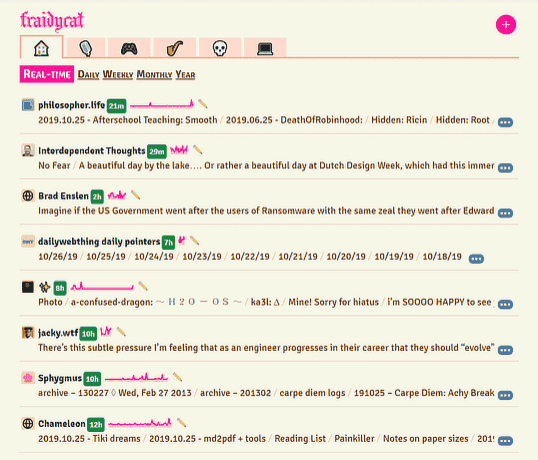 Fraidycat is a desktop app or browser extension for Firefox or Chrome. I use it to follow people (hundreds) on whatever platform they choose - Twitter, a blog, YouTube or TiddlyWiki. There is no news feed. Rather than showing you a massive inbox of new posts to sort through, you see a list of recently active individuals. No one can noisily take over this page, since every follow has a summary that takes up a mere two lines.
#Comment: I absolutely love this! Fantastic approach to the evolution of RSS and Content Feeds.