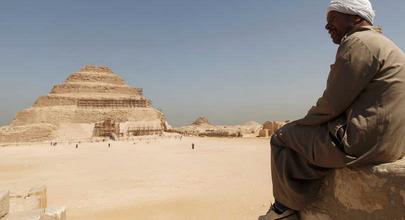 No tourists are in sight near Giza's pyramids as the coronavirus pandemic takes its toll on the country's tourism industry, casting a shadow over the reopening of Egypt's oldest pyramid after the completion of a major restoration project. Egypt has reopened its oldest pyramid, Djoser in Saqqara, south of Cairo, after a major restoration project that lasted 14 years. Djoser, a 4,700-year-old pyramid located in Memphis, the first Egyptian capital, is the oldest standing pyramid in Egypt.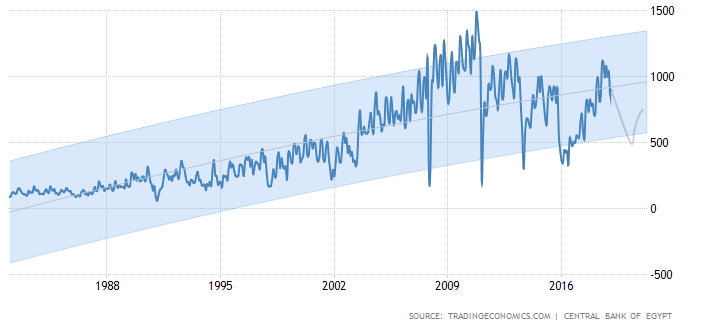 According to official figures, tourism revenues in Egypt jumped by more than 28% to record about $12.6 billion in the fiscal year 2018-2019 ending last June 30, compared to $9.8 billion during the fiscal year 2017-2018.

Tourism has become the country's third-largest source of national income after remittances from Egyptians abroad.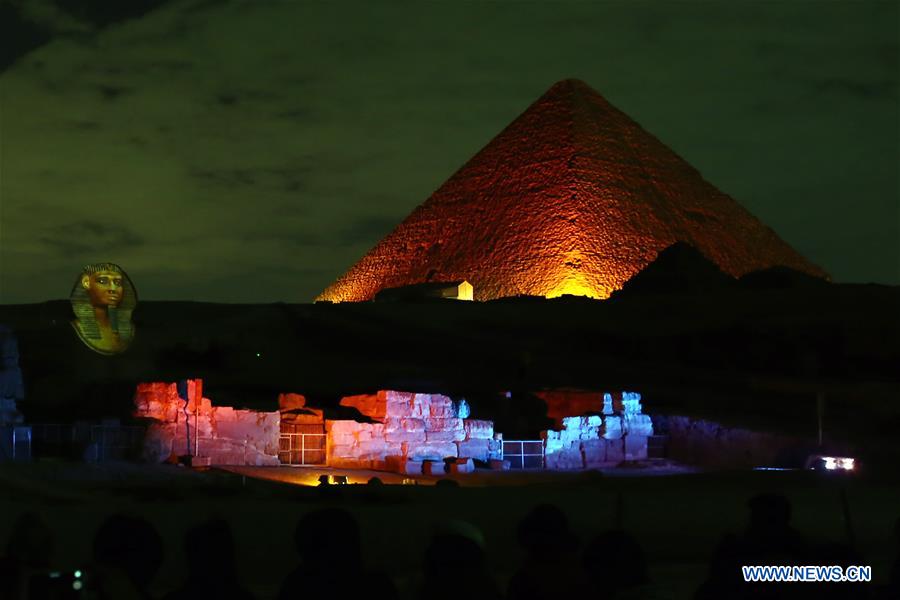 The Great Pyramids and the Sphinx in Giza near the Egyptian capital Cairo have been shining in red in a ceremonial sound and light show on Thursday evening as part of the celebrations of the Chinese New Year. "Today, the Pyramids Plateau is distinguished by wonderful lights as the Chinese red lanterns integrate with the beautiful Egyptian pyramids, marking a meeting between the two old civilizations of China and Egypt," Shi Yuewen, cultural counselor of the Chinese embassy in Egypt and CCC chief, told the attendees.
Cultural counselor to Egypt, Shi Yuewen, says tourist visitations could exceed 500,000 in 2019
An official statement published by the Association of Egyptian Travel Agencies announced that Egypt has suspended all flights from or to China amid an eruption of the deadly coronavirus outbreak. Trips for approximately 30,000 Chinese tourists expected to visit Egypt in the winter season were cancelled.
Cairo has severely underreported the number of positive cases in the country, according to researchers. But authorities have taken it a step further by arresting people circulating figures higher than the official tally.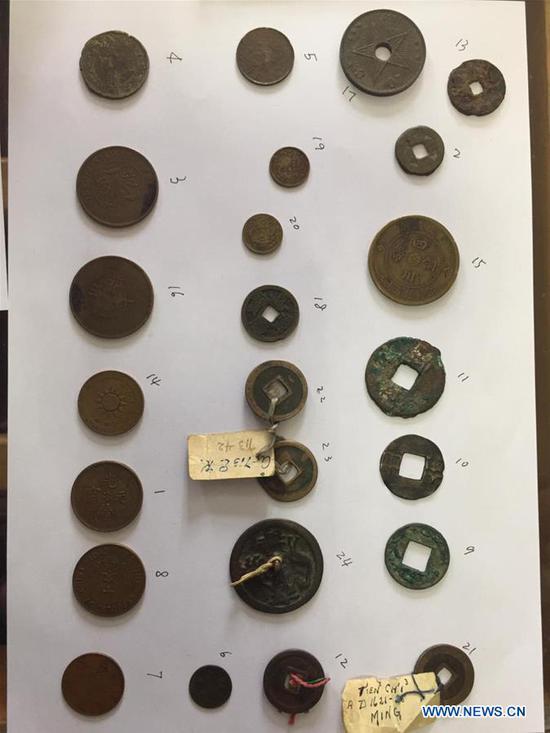 A delegation of Chinese officials from Chinese embassy in Egypt and officials from Egyptian Ministry of Antiquities inspected and sealed dozens of smuggled ancient Chinese coins in Egypt's coastal city of Alexandria, a Chinese official said on Monday. Egyptian customs in Alexandria seized in 2018 more than 30 ancient Chinese coins and most of them were from China's Qing Dynasty (1644-1911), while most ancient ones dating back to the fourth century B.C., said Chinese Cultural Counselor to Egypt Shi Yuewen, who was a member of the delegation. More than 20 of these coins were identified as national cultural relics by experts from the Chinese State Administration of Cultural Heritage and Egypt will officially return the coins to China in the near future, according to Shi Yuewen.