China's coronavirus health code apps raise concerns over privacy (Guardian)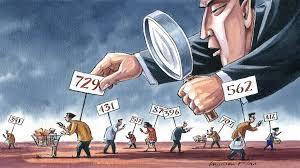 As millions of people in China emerge from weeks of lockdown, their freedom of movement is largely dependent on phone apps. The "health code" service – run on the ubiquitous platforms Alipay and WeChat and developed for the Chinese government – give users colour-coded designations based on their health status and travel history, and a QR code that can be scanned by authorities. The apps are specific to each city or province, but generally people given a green code are allowed to travel relatively freely. A yellow code indicates that the holder should be in home isolation, and a red code says the user is a confirmed Covid-19 patient and should be in quarantine.
#Comment: Digital totalitarianism is just getting started and is here to stay, to be implemented globally in the foreseeable future. The long held aspiration of international technocratic "elites" to "manage" humans in a similar fashion as animal livestock, is reaching maturity. While touted as "the future of globalisation during the forth industrial revolution, enabling shared prosperity and security in times of climate change" at places like the World Economic Forum, digital totalitarianism might results in a substantial loss of agency for many.