China bans all imports of solid waste (2020)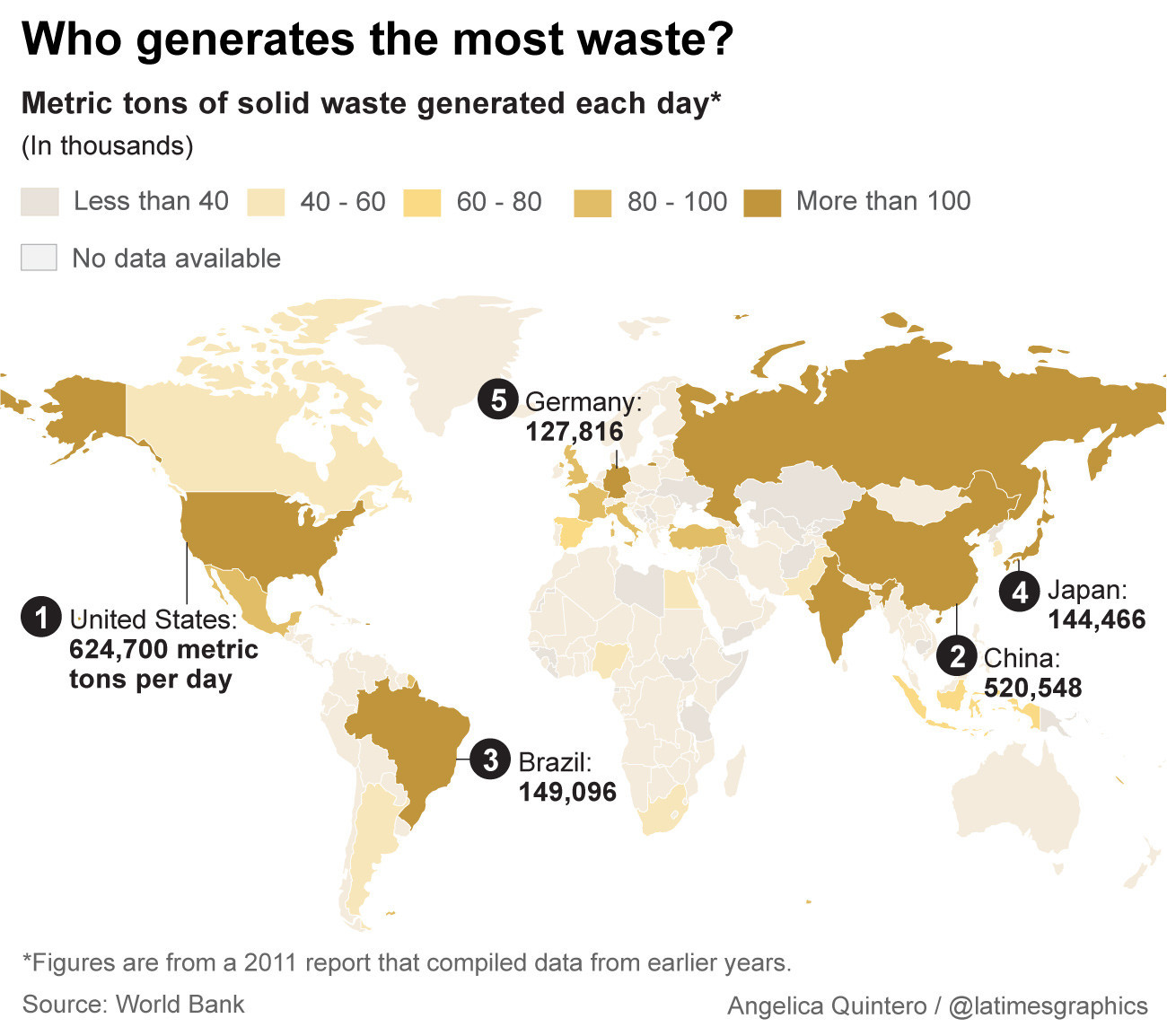 The Chinese Ministry of Ecology and Environment last week announced details about the country's upcoming ban on all materials it classifies as "solid waste," including recovered fiber.  The new announcement puts the new ban details in writing, but industry insiders have anticipated the policy for over a year. And shipping companies have moved away from accepting shipments of recyclables bound for China.

Through September of this year, the U.S. exported 1.86 million short tons of recovered fiber to China, suggesting potential challenges in 2021 for brokers looking to move this material to alternative markets.
China's ban on imported waste to have huge impact on global recycling industry (2018)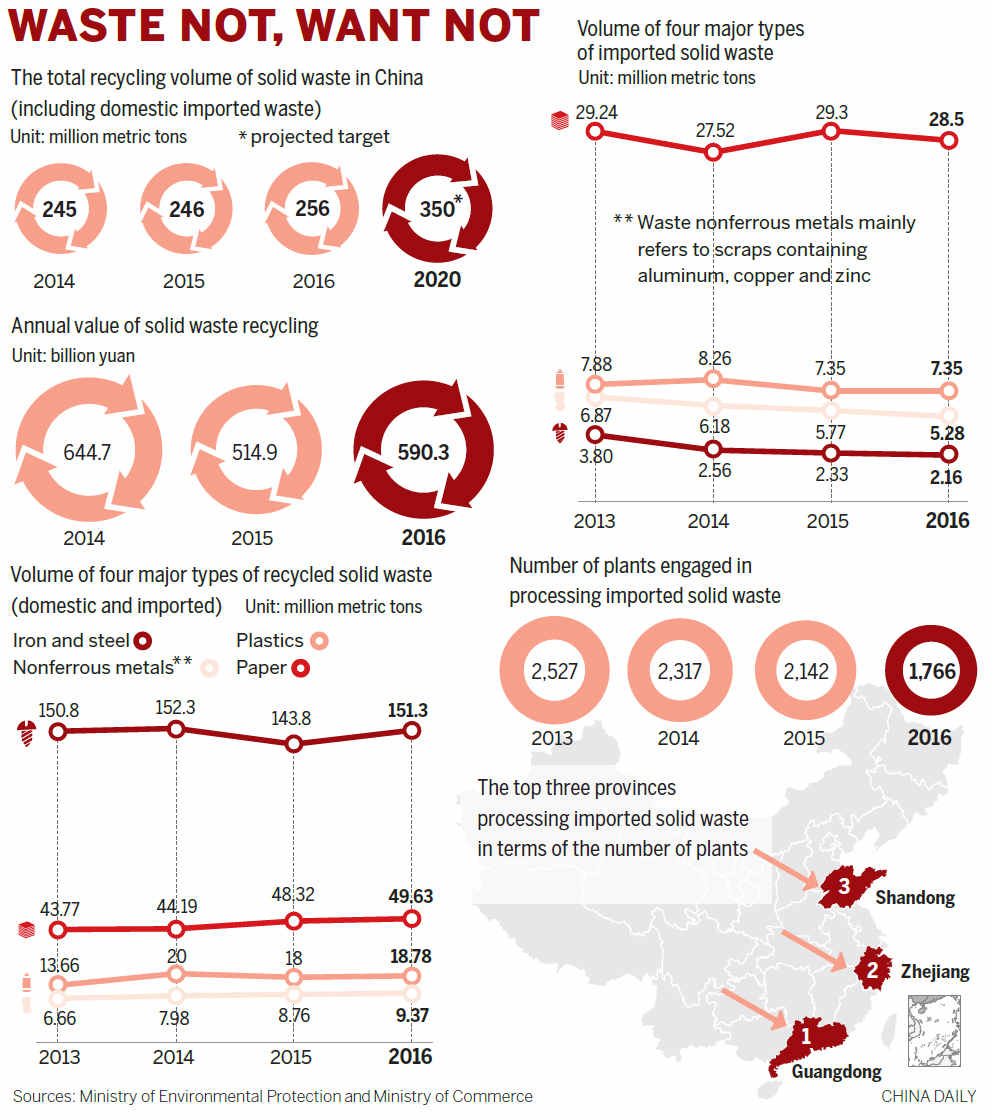 China has officially banned its four-decade long practice of importing foreign garbage in 2018, a move experts believe will promote more sustainable ways to dispose of and recycle waste worldwide. "This ban will send shockwaves around the world, and force many countries to tackle the 'out of sight, out of mind' attitude we've developed towards waste," said Liu Hua, Greenpeace East Asia plastic campaigner.